Taiwan Defence and Security Report Q1 2014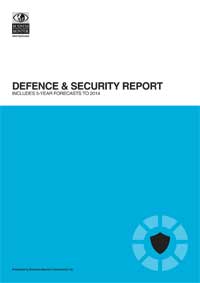 Our View: China's establishment of an Air Defence Identification Zone (ADIZ) in November 2013 is likely to have a significant impact on Taiwan's defence and security policy moving into 2014. Overlapping the disputed Senkaku/Daioyu islands, claimed by Taiwan, China and Japan, the ADIZ will increase geopolitical risks in the East China Sea region, placing the Taiwanese Government in a dilemma. On the one hand Taiwan is actively seeking to improve relations with China; a strong and forceful reaction to the ADIZ could derail progress made on this front. However the creation of the ADIZ represents a clear encroachment upon parts of Taiwan's claimed sovereignty. A weak reaction could inadvertently legitimise China's move. Chinese aggression is likely to prompt Taiwan to turn to the US as a counter-balance to Beijing. Given that Beijing presents Taipei's greatest security threat, and the United States is the only country capable of balancing China, Taipei's security and defence ties with Washington are obviously pivotal. Consequently it is no surprise that over the course of the last quarter a number of defence contracts and deliveries have been signed between both parties.

Compared to the United States and Japan, Taiwan's reaction to China's declaration of the ADIZ was relatively mild. President Ma is looking to advance his 'East China Sea' peace initiative, and therefore only went as far as saying that China's ADIZ had 'nothing to do with Taiwan's territory or airspace'. He also ordered Taiwanese airliners to submit their flight plan to Chinese authorities before entering the ADIZ, as requested by Beijing. In contrast, Tokyo and Seoul instructed their aircraft to ignore the ADIZ, while the US has flown 'unaccompanied' military aircraft through the zone on a daily basis.


This report is part of BMI's country analyses series in multiple markets. If you buy multiple reports from this series you will receive below quantity discounts.
With the link below 'More reports' you will go to the overview page with all reports part of this series.
Quantity
Price per Report
2 reports
US$1,180.00
3 reports
US$1,120.00
4 reports
US$1,060.00
5 reports
US$1,005.00
6 reports
US$945.00
7-20 reports
US$885.00
21-100 reports
US$770.00
More reports with this discount.
* - discounts are calculated in your cart
Dec 2013
BMI
75 pages
Country Research
ASDR-91412