Chile Oil and Gas Report Q1 2014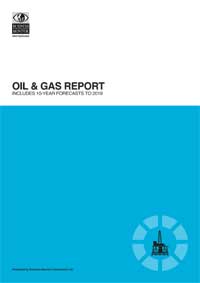 Our View: Chile's small resource base makes the country heavily dependent upon imports to satisfy demand and promote economic growth. This will persist in spite of some long-term upside potential stemming from the country's shale gas prospects. In the meantime, imported liquefied natural gas will play a greater role in energy security.

The key trends and developments in the Chilean oil and gas sector are:
• In terms of domestic production, we forecast only modest growth. Crude and other liquids output will rise from an estimated 10,112 barrels per day (b/d) in 2013 to 10,961b/d by 2022. Meanwhile, gas output will only tick up from an estimated 1.15bcm in 2013 to 1.17 in 2017 and 1.20 in 2022.


This report is part of BMI's country analyses series in multiple markets. If you buy multiple reports from this series you will receive below quantity discounts.
With the link below 'More reports' you will go to the overview page with all reports part of this series.
Quantity
Price per Report
2 reports
US$1,180.00
3 reports
US$1,120.00
4 reports
US$1,060.00
5 reports
US$1,005.00
6 reports
US$945.00
7-20 reports
US$885.00
21-100 reports
US$770.00
More reports with this discount.
* - discounts are calculated in your cart
Dec 2013
BMI
91 pages
Country Research
ASDR-91397