Venezuela Defence and Security Report 2014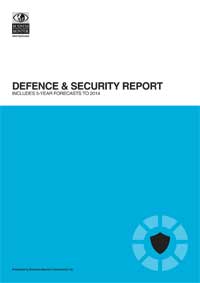 BMI Industry View Historically speaking, Venezuela is an insignificant player in the world arms market. It imports nearly all its weapons, and in fact has almost no indigenous defence production capability. Venezuela's marked dependence on weapons imports has traditionally been somewhat offset by the diverse suppliers from which the country purchases its arms. The country still suffers from a US embargo of arms deals from 2006. As an important oil-exporting economy Venezuela retains substantial resilience despite recent economic mismanagement and heightened political risk. BMI's view is therefore that the economy will continue to see positive but disappointingly low GDP numbers. On the political front President Nicolás Maduro, elected in early 2013, will continue to follow the left-wing and nationalist policies of his predecessor the late Hugo Chávez. However, Maduro lacks Chávez' leadership skills and political instincts, and so will be more exposed to in-fighting within the ruling Partido Socialista Unido de Venezuela (PSUV) and may not be able to command as much army support as his predecessor.

Over the last year Venezuela has been developing its significant arms procurement relationship with Russia - now estimated to be worth US$11bn in purchases so far. The country still maintains a large conscript army, although this has come in for criticism over alleged human rights abuses at home. Venezuela's anti- US foreign policy may now start to become an impediment to foregin-sourced funding and arms procurement, as ally Iran moves towards a tentative detente with the West. Regionally, Caracas is still aligned with Cuba and faces ongoing tension with pro-US neighbour Colombia amid localised drug trafficking and political insurgencies.

This report is part of BMI's country analyses series in multiple markets. If you buy multiple reports from this series you will receive below quantity discounts.
With the link below 'More reports' you will go to the overview page with all reports part of this series.
Quantity
Price per Report
2 reports
US$1,180.00
3 reports
US$1,120.00
4 reports
US$1,060.00
5 reports
US$1,005.00
6 reports
US$945.00
7-20 reports
US$885.00
21-100 reports
US$770.00
More reports with this discount.
* - discounts are calculated in your cart

Dec 2013
BMI
63 pages
Country Research
ASDR-90804