France Defence and Security Report Q1 2014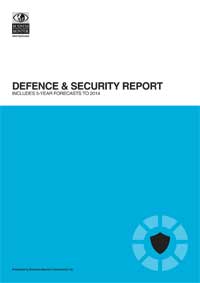 Our View: BMI's France Defence and Security report for Q114 examines several aspects of the country's defence posture, its defence industrial complex, armed forces and defence decision-making process.

Currently the government is reducing defence expenditure. During 2013, the government has attempted to raise defence revenue by auctioning some of the electromagnetic spectrum used by the military. Similarly, it has also reduced the budget of the country's DGA procurement organisation, the armed forces' maintenance, repair, and overhaul organisation, and also the information technology and logistics budgets of the Ministry of Defence. Despite these reductions, the French defence budget is expected to broadly grow until 2017 at a rate of circa 3% per year.

The defence budget is also being reduced by downsizing personnel levels. For example, in late October 2013 the Franco-German 1,000-strong infantry brigade activated in 1989 was dissolved, comprising 850 troops and 150 civilian staff. Other personnel reductions were announced in early October 2013. These include plans to restructure four French Air Force airbases and to dissolve a tank regiment. The reductions are part of a plan to reduce the military by up to 23,500 personnel by 2019. Reform plans also saw the elimination of a total of 54,000 posts by 2019 as part of the cuts.


This report is part of BMI's country analyses series in multiple markets. If you buy multiple reports from this series you will receive below quantity discounts.
With the link below 'More reports' you will go to the overview page with all reports part of this series.
Quantity
Price per Report
2 reports
US$1,180.00
3 reports
US$1,120.00
4 reports
US$1,060.00
5 reports
US$1,005.00
6 reports
US$945.00
7-20 reports
US$885.00
21-100 reports
US$770.00
More reports with this discount.
* - discounts are calculated in your cart
Dec 2013
BMI
84 pages
Country Research
ASDR-90793