Chile Defence and Security Report 2014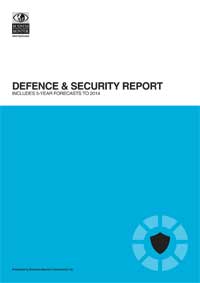 BMI Industry View Over 2012 and 2013, the threats to Chile's security have transformed into internal ones, moving away from external threats. The country continues to witness widespread sporadic protests against the government, which also continued through 2012. 2013 was also witness to several protests against lax environmental regulation and rising unemployment. These protests saw the government mobilising police forces armed with teargas and water cannons to disperse demonstrators. While security threats to Chile from international sources such as its on-going territorial dispute with Bolivia, and international terrorist groups remains dormant and benign, the country faces the risks of internal dissonance between the government and those sections of the society demanding economic and social improvement.

Though the incidents of civil unrest were primarily targeted at the policies of Sebastián Piñera's rightwing administration, the election of left-wing politician Michelle Bachelet in November 2013 as the country President will most likely lead to a fall in the occurrence of civilian protests.

This report is part of BMI's country analyses series in multiple markets. If you buy multiple reports from this series you will receive below quantity discounts.
With the link below 'More reports' you will go to the overview page with all reports part of this series.
Quantity
Price per Report
2 reports
US$1,180.00
3 reports
US$1,120.00
4 reports
US$1,060.00
5 reports
US$1,005.00
6 reports
US$945.00
7-20 reports
US$885.00
21-100 reports
US$770.00
More reports with this discount.
* - discounts are calculated in your cart

Dec 2013
BMI
74 pages
Country Research
ASDR-90792