Serbia Defence and Security Report 2014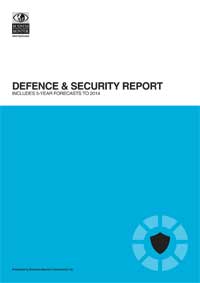 Our View: Despite BMI's forecast for Serbia to see modest economic growth in the medium-term period, increased austerity measures could hit defence spending. The Serbian military is still adjusting to the end of conscription in 2011 and domestic arms and ammunition producers have strong portfolios to supply the country's police and armed forces. Nevertheless, the defence sector is slowly overcoming infrastructural damage caused by past conflict with NATO and is renewing trade ties damaged by international sanctions.

A November 2013, 15-year military pact with Russia will provide a major boost both practically and politically to Serbia.

Regionally, the issue of Kosovo remains a security threat, but an agreement signed by Belgrade and the Kosovan regime in early 2013 helped to defuse tensions ahead of municipal elections in the newly independent state, which still saw some violence. Looking ahead, Serbian defence spending is under threat and it is unlikely that any major procurement spend will take place, although working closely with Russia may deliver some improvement in high-tech weaponry.

This report is part of BMI's country analyses series in multiple markets. If you buy multiple reports from this series you will receive below quantity discounts.
With the link below 'More reports' you will go to the overview page with all reports part of this series.
Quantity
Price per Report
2 reports
US$1,180.00
3 reports
US$1,120.00
4 reports
US$1,060.00
5 reports
US$1,005.00
6 reports
US$945.00
7-20 reports
US$885.00
21-100 reports
US$770.00
More reports with this discount.
* - discounts are calculated in your cart

Dec 2013
BMI
65 pages
Country Research
ASDR-90782