Kazakhstan Oil and Gas Report Q1 2014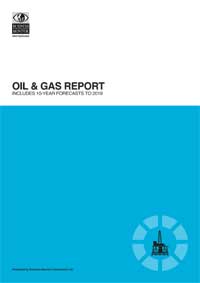 Our View: We maintain our optimistic outlook on Kazakhstan, although we continue to underline risks related to resource nationalism and geological complications on major prospects that could deter foreign investors. Kazakhstan's choice to block the sale of ConocoPhillips' Kashagan stake in order to allocate it to CNPC illustrates the uncertainty of the business environment that surrounds the country.

The main trends and developments we highlight for Kazakhstan's oil and gas sector are:
• Kazahstan has been strengthening its trading ties with China. Kairgeldy Kabyldin, head of KazTransOil, seems to have made a clear choice, as he declared in early March plans to increase oil exports to China by one-fifth in 2013. The decision to prioritise China National Petroleum Corporation (CNCP) over India's Oil and Natural Gas Corporation (ONGC) for the acquisition of ConocoPhillips' Kashagan stake supports the view that Kazakhstan is supporting a stronger integration with China.


This report is part of BMI's country analyses series in multiple markets. If you buy multiple reports from this series you will receive below quantity discounts.
With the link below 'More reports' you will go to the overview page with all reports part of this series.
Quantity
Price per Report
2 reports
US$1,180.00
3 reports
US$1,120.00
4 reports
US$1,060.00
5 reports
US$1,005.00
6 reports
US$945.00
7-20 reports
US$885.00
21-100 reports
US$770.00
More reports with this discount.
* - discounts are calculated in your cart
Dec 2013
BMI
128 pages
Country Research
ASDR-90774