Hungary Defence and Security Report 2014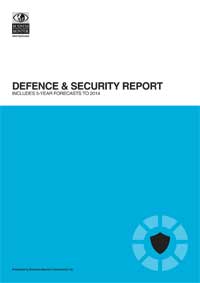 Our View: The expansion and modernisation of Hungary's military forces and hardware was hampered in 2013 by the centre-right Fidesz party government's firm commitment to reining in the budget deficit to below 3.0% of GDP in an effort to exit the EU's Excessive Deficit Procedure (EDP). With the administration of Prime Minister Viktor Orban staking a significant amount of political capital on staying out of the EDP and facing the prospect of a legislative election in the Spring of 2014, we forecast government defence expenditure to fall 4.0% y-o-y (in dollar terms) in 2014 to US$1.27bn, equating to 1.8% of total government expenditure.

While Hungary's defence and security relations with NATO are set to remain strong in 2014, the government's relationship with the EU is set to continue as a source of contention for both sides. A number of constitutional amendments made during the course of 2013 have irked the EU, with Brussels accusing the Fidesz government of passing changes that threatens the independence of the judiciary and undermine the rule of law. A number of these amendments have been altered to allow Hungary to continue receiving EU development funds. However, the disagreement has sown potentially damaging seeds of distrust between the administration and European leaders, which have been nurtured domestically by bombastic rhetoric from the government regarding national sovereignty.

This report is part of BMI's country analyses series in multiple markets. If you buy multiple reports from this series you will receive below quantity discounts.
With the link below 'More reports' you will go to the overview page with all reports part of this series.
Quantity
Price per Report
2 reports
US$1,180.00
3 reports
US$1,120.00
4 reports
US$1,060.00
5 reports
US$1,005.00
6 reports
US$945.00
7-20 reports
US$885.00
21-100 reports
US$770.00
More reports with this discount.
* - discounts are calculated in your cart

Dec 2013
BMI
63 pages
Country Research
ASDR-90174