Jordan Defence and Security Report 2014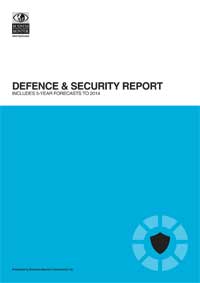 BMI Industry View Amidst regional instability, BMI is forecasting Jordan's defence spending to grow in 2014. In the increasingly volatile Middle East, Jordan is facing an active threat from the civil war in Syria. We are estimating that defence spending will grow by 12.0% over 2014 to US$1.73bn. This follows rather slower growth of 8.1% over 2013, when the budget has totalled US$1.55bn. Although strong ties link the Jordanian regime and US and UK defence sectors, a stagnating economy and ongoing political risks mitigate against a wholly positive 2014 outlook.

Jordan's security threats are primarily regional. Following the defeat of the Muslim Brotherhood-led regime in Egypt in 2013, domestic Jordanian Islamists have been significantly weakened. The ruling regime - headed by King Abdullah II - enjoys good relations with the US and UK (as reflected in significant military cooperation and sales). However, despite having a peace treaty with Israel, tensions caused by the Syrian civil war and US-Iran diplomacy place the kingdom in a precarious geopolitical position.

This report is part of BMI's country analyses series in multiple markets. If you buy multiple reports from this series you will receive below quantity discounts.
With the link below 'More reports' you will go to the overview page with all reports part of this series.
Quantity
Price per Report
2 reports
US$1,180.00
3 reports
US$1,120.00
4 reports
US$1,060.00
5 reports
US$1,005.00
6 reports
US$945.00
7-20 reports
US$885.00
21-100 reports
US$770.00
More reports with this discount.
* - discounts are calculated in your cart

Nov 2013
BMI
77 pages
Country Research
ASDR-88975