Japan Defence and Security Report Q1 2014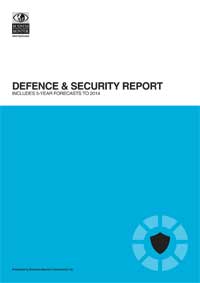 Our View: Almost a year into his second (and much more successful) stint as prime minister, Shinzo Abe is charting a clear course for Japanese defence. He has increased the budget twice in succession, ending a decade of declines, and he is overseeing investment in new capabilities, such as a marine force capable of capturing remote islands. However, at the same time Abe has not overreached. Defence budget increases, though symbolically important, have been modest, and Japan's new marine unit will be much smaller than, say, China's or South Korea's. Furthermore, while voicing his desire to relax the constitutional constraints on the military, Abe has been careful not to move too fast for public or parliamentary opinion. Thus he is overseeing an incremental reinforcement of, but hardly a revolution in, Japanese defence.

Abe has set great store by strengthening the US-Japan alliance, and Washington likes what it sees in Tokyo.

For many years, US leaders have argued, with little success, for a Japan that is less dependent on the US security umbrella, and which plays a more active role in regional operations. Now, under Abe, this is finally happening, as made clear by a restatement of the US-Japan alliance made at a 2+2 summit involving the US and Japanese foreign and defence ministers in October.


This report is part of BMI's country analyses series in multiple markets. If you buy multiple reports from this series you will receive below quantity discounts.
With the link below 'More reports' you will go to the overview page with all reports part of this series.
Quantity
Price per Report
2 reports
US$1,180.00
3 reports
US$1,120.00
4 reports
US$1,060.00
5 reports
US$1,005.00
6 reports
US$945.00
7-20 reports
US$885.00
21-100 reports
US$770.00
More reports with this discount.
* - discounts are calculated in your cart
Nov 2013
BMI
104 pages
Country Research
ASDR-88968