Argentina Defence and Security Report 2014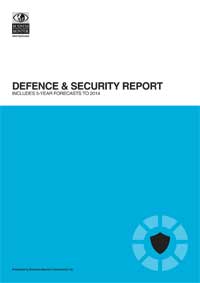 Our View: Argentina is facing into a period of political transition. President Cristina Fernández de Kirchner was forced to hand over to her vice president in October due to ill-health, amid mid-term elections and having replaced the heads of all of the country's armed services. However, despite ongoing economic difficulties - such as the costly loss of an international court case over so-called 'vulture funds' - Argentina is proceeding with defence reform and modernisation.

In BMI's view the combination of elections and ill-health could spell the beginning of the end of Fernández's premiership, which could see her Peronist movement failing to win a third term in office. On the international stage, Fernández's leadership was characterised by an increasingly fractious relationship with the United Kingdom over the Falkland Islands/Islas Malvinas dispute, and an embarrassing rejection by Spain in late 2013 of suggested 'joint action' against the UK. There could yet be a further increase in tensions as well as additional attempts by Argentina to rally Latin American support for their claim, although at this point a return to hostilities is unlikely.

This report is part of BMI's country analyses series in multiple markets. If you buy multiple reports from this series you will receive below quantity discounts.
With the link below 'More reports' you will go to the overview page with all reports part of this series.
Quantity
Price per Report
2 reports
US$1,180.00
3 reports
US$1,120.00
4 reports
US$1,060.00
5 reports
US$1,005.00
6 reports
US$945.00
7-20 reports
US$885.00
21-100 reports
US$770.00
More reports with this discount.
* - discounts are calculated in your cart

Nov 2013
BMI
81 pages
Country Research
ASDR-87933