US Military Avionics Market Assessment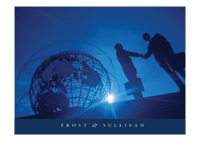 This research will examine the overall DoD spending for avionics, each of the military service departmentsí overall expenditures for avionics, as well as what kind of avionics the services are supporting. This study will also look at the top companies providing products and services in each type of avionics: communications, navigation, identification, mission systems and defensive systems.
The U.S. military avionics market continues to grow, but the growth is inconsistent year-to-year. Spending on new aircraft avionics is declining, but the market for avionics modifications continues slow, stable growth. The Department of Defense (DoD) has been consistently spending modification dollars to update legacy aircraft for compliance with global air traffic management (GATM) requirements. However, that spending is nearing the end. Additionally, there has been considerable spending on communications and data capabilities, which are also nearing the completion of that group of modifications. Identification systems comprise the greatest growth segment in the communications, navigation and identification (CNI) traditional sub-segments. However after Mode S and Mode 5 transponder installations are complete, the growth will decline. As part of GATM, US aircraft have been extensively equipped with new GPS systems and small form-factor inertial units. This equipping is drawing to a close.

Table of Contents
Executive Summary 7
Introduction 8
Definitions and Scope 9-10
Summary of Key Findings 11
Conclusions and Recommendations 12
U.S. Military Avionics Market Dynamics - Overall 13
Market Overview 14
Market Engineering Measurements 15
Industry Challenges 16
Market Drivers and Restraints 17
U.S. Military Avionics Market Assessment -Overall 18
Spending Overview 19-20
Spending Forecasts 21
U.S. Military Avionics Market Assessment - Communications Navigation & Identification (CNI) 22
Spending Overview 23-24
Spending Forecasts 25
Competitive Overview 26
U.S. Military Avionics Market Assessment - Mission
Systems 27
Spending Overview 28-29
Spending Forecasts 30
Competitive Overview 31
U.S. Military Avionics Market Assessment - Defensive Systems 32
Spending Overview 33-34
Spending Forecasts 35
Competitive Overview 36
U.S. Military Avionics Market Assessment - Sensor Systems 37
Spending Overview 38-39
Spending Forecasts 40
Competitive Overview 41
About Frost & Sullivan 42
Who is Frost & Sullivan 43
What Makes Us Unique 44
T.E.A.M. Methodology 45
Global Perspective 46

List of Charts
Military Avionics Market Assessment: Avionics Forecasts (U.S.), FY 2010-2015
Military Avionics Market Assessment: Overall Market Engineering Measurements (U.S.), FY 2009
Military Avionics Market Assessment: Overall Avionics Spending Percentage by Category (U.S.), FY 2009
Military Avionics Market Assessment: Overall Avionics Spending Percentage by Service (U.S.), FY 2009
Military Avionics Market Assessment: Overall Avionics Spending Percentage by Equipment (U.S.), FY 2009
Military Avionics Market Assessment: Overall Avionics Modification Spending Percentage by Type (U.S.), FY 2009
Military Avionics Market Assessment: Overall Avionics Forecasts (U.S.), FY 2010-2015
Military Avionics Market Assessment: CNI Avionics Spending Percentage by Category (U.S.), FY 2009
Military Avionics Market Assessment: CNI Avionics Spending Percentage by Service (U.S.), FY 2009
Military Avionics Market Assessment: CNI Avionics Equipment Modification Percentage (U.S.), FY 2009
Military Avionics Market Assessment: CNI Avionics Modification-Aircraft Type Percentage (U.S.), FY 2009
Military Avionics Market Assessment: CNI Avionics Forecasts (U.S.), FY 2010-2015
Military Avionics Market Assessment: CNI Avionics Market Share (U.S.), FY 2009
Military Avionics Market Assessment: Mission Avionics Spending Percentage by Category (U.S.), FY 2009
Military Avionics Market Assessment: Mission Avionics Spending Percentage by Service (U.S.), FY 2009
Military Avionics Market Assessment: Mission Avionics Equipment Modification Percentage (U.S.), FY 2009
Military Avionics Market Assessment: Mission Avionics Modification-Aircraft Type Percentage (U.S.), FY 2009
Military Avionics Market Assessment: Missions Systems Avionics Forecasts (U.S.), FY 2010-2015
Military Avionics Market Assessment: Missions Systems Avionics Market Share (U.S.), FY 2009
Military Avionics Market Assessment: Defensive Systems Avionics Spending Percentage by Category (U.S.), FY 2009
Military Avionics Market Assessment: Defensive Systems Avionics Spending Percentage by Service (U.S.), FY 2009
Military Avionics Market Assessment: Defensive Avionics Equipment Modification Percentage (U.S.), FY 2009
Military Avionics Market Assessment: Defensive Avionics Modification-Aircraft Type Percentage (U.S.), FY 2009
Military Avionics Market Assessment: Defensive Avionics Forecasts (U.S.), FY 2010-2015
Military Avionics Market Assessment: Defensive Avionics Market Share (U.S.), FY 2009
Military Avionics Market Assessment: Sensor Avionics Spending Percentage by Category (U.S.), FY 2009
Military Avionics Market Assessment: Sensor Avionics Spending Percentage by Service (U.S.), FY 2009
Military Avionics Market Assessment: Sensor Avionics Equipment Modification Percentage (U.S.), FY 2009
Military Avionics Market Assessment: Sensor Avionics Modification-Aircraft Type Percentage (U.S.), FY 2009
Military Avionics Market Assessment: Sensor Avionics Forecasts (U.S.), FY 2010-2015
Military Avionics Market Assessment: Sensor Avionics Market Share (U.S.), FY 2009