United States Defence and Security Report Q2 2014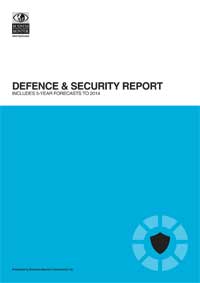 BMI's United States defence and security report examines the posture of the US armed forces, political decision-making on defence issues, the country's military industries, and the US defence community in general.

Although United States defence spending will remain under severe pressure from US Congress, we do not expect spending to contract significantly over our forecast period to 2018. More than 13 years of uninterrupted conflict in Afghanistan, along with prolonged military operations in Iraq and shorter expeditionary campaigns in Libya, as well as other worldwide US military obligations, have resulted in high levels of defence spending overseen by the Pentagon. In addition, these spending increases have occurred during a period of unprecedented financial pressure in the United States, which has resulted in a severe contraction of consumer spending triggered by the financial crisis and the corresponding need for the government to reduce its spending levels.

This report is part of BMI's country analyses series in multiple markets. If you buy multiple reports from this series you will receive below quantity discounts.
With the link below 'More reports' you will go to the overview page with all reports part of this series.
Quantity
Price per Report
2 reports
US$1,180.00
3 reports
US$1,120.00
4 reports
US$1,060.00
5 reports
US$1,005.00
6 reports
US$945.00
7-20 reports
US$885.00
21-100 reports
US$770.00
More reports with this discount.
* - discounts are calculated in your cart

Apr 2014
BMI
97 pages
Country Research
ASDR-104273