France Defence and Security Report Q2 2014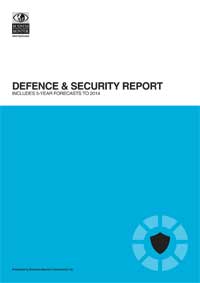 BMI expects France to spend US$49.9bn on defence in 2014, a reduction from the US$50.6bn the country spent on its military in 2013. In December 2013 it was reported that France would make a number of reductions to its defence budget for 2014, which will include reductions to the defence equipment and the maintenance and support budgets.

In February 2014 France agreed to dispatch elements of the joint Franco-German brigade to assist the training of the Malian armed forces. The United Nations took over the French-led peace enforcement mission in Mali in July 2013. In January 2014, France said it would cut the numbers of troops in Mali from 2,500 to 1,600 by March 2014.

France is currently examining a rebalancing of its forces in Africa, which could see the establishment of four major bases in Burkina Faso, Chad, Mali and Niger, and the stationing of around 3,000 troops as a rapid reaction force for deployment to trouble spots as and when they emerge.

This report is part of BMI's country analyses series in multiple markets. If you buy multiple reports from this series you will receive below quantity discounts.
With the link below 'More reports' you will go to the overview page with all reports part of this series.
Quantity
Price per Report
2 reports
US$1,180.00
3 reports
US$1,120.00
4 reports
US$1,060.00
5 reports
US$1,005.00
6 reports
US$945.00
7-20 reports
US$885.00
21-100 reports
US$770.00
More reports with this discount.
* - discounts are calculated in your cart

Apr 2014
BMI
88 pages
Country Research
ASDR-103685