Egypt Power Report Q2 2014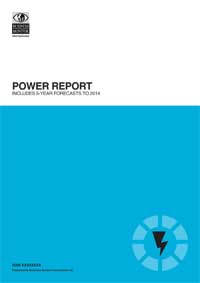 Our View: Our outlook for the Egypt power sector remains in place this quarter, as the political situation in the country remains in a state of flux. With power remaining a hot political issue, the country is in desperate need of increasing its power capacity by expanding its electricity infrastructure. However, we believe the challenge of ramping up supply is immense; not only does it require a re-prioritisation of natural gas feedstock away from exports and towards domestic consumption, but weak economic activity and high political uncertainty are set to take a toll on the country's ability to channel investments towards the sector.

Egypt's power sector is enduring a challenging period. With economic growth hinging on the provision of adequate and reliable power to vital sectors (ranging from industry and agriculture to tourism and transport), the expansion of Egypt's electricity infrastructure has long been a key priority for the government, and an ambitious power sector investment programme was implemented over two phases from 2002 to 2012, Adding 18,850 megawatts (MW) of new capacity. However, persistent power shortages continue to blight the sector, demonstrating the need to continue to improve capacity, and making the development of the sector an even more urgent priority for the country.

This report is part of BMI's country analyses series in multiple markets. If you buy multiple reports from this series you will receive below quantity discounts.
With the link below 'More reports' you will go to the overview page with all reports part of this series.
Quantity
Price per Report
2 reports
US$1,180.00
3 reports
US$1,120.00
4 reports
US$1,060.00
5 reports
US$1,005.00
6 reports
US$945.00
7-20 reports
US$885.00
21-100 reports
US$770.00
More reports with this discount.
* - discounts are calculated in your cart

Apr 2014
BMI
55 pages
Country Research
ASDR-103682