Taiwan Defence and Security Report Q2 2014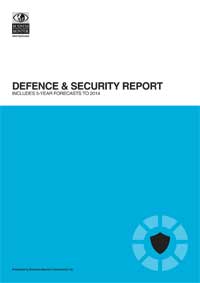 The growing assertiveness of Beijing and its military continue to represent the greatest threat to Taiwan's defence and security. Beijing's increasingly militaristic mindset, demonstrated by a ramping up of defence spending for 2014 as well as territorial assertiveness in the East and South China Seas is in stark contrast to the policies the Taiwanese government are pursuing. It will be interesting to see what this means for the cross-strait relationship. On the one hand, Taiwan's decision to scale back its armed forces in combination with a significant decline in defence imports may point to closer integration with China. Indeed, in Q114 China and Taiwan held the first government-to-government talks in 65 years, a highly symbolic development that opens up the possibility for some form of rapprochement. On the other hand, these cutbacks may signify Taiwan's increased reliance on the US, as a counterbalance to China, for its defence and security. Taiwan's various existing defence and security ties with the US reinforce the predominance of this relationship for Taipei.

Indeed, Taiwan continues to be extremely dependent on the US for the procurement of its defence equipment. A current priority for the Taiwanese military is the upgrade of its existing fleet of F-16 fighter jets. Taiwan is reportedly hitching its F-16 upgrades to the Combat Avionics Programmed Extension Suite programme, to be integrated by US defence manufacturer Lockheed Martin. These costly upgrades, as well as a potentially limited procurement of F-35 fighter jets, are currently monopolising funds for defence equipment. Other procurement priorities include diesel-electric submarines as well as an early-warning and missile-defence system that would enable the island to withstand any Chinese assault until US intervention could occur.

This report is part of BMI's country analyses series in multiple markets. If you buy multiple reports from this series you will receive below quantity discounts.
With the link below 'More reports' you will go to the overview page with all reports part of this series.
Quantity
Price per Report
2 reports
US$1,180.00
3 reports
US$1,120.00
4 reports
US$1,060.00
5 reports
US$1,005.00
6 reports
US$945.00
7-20 reports
US$885.00
21-100 reports
US$770.00
More reports with this discount.
* - discounts are calculated in your cart

Apr 2014
BMI
77 pages
Country Research
ASDR-103164