Chile Power Report Q2 2014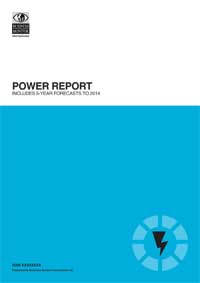 Our View: Chile is one of the most attractive markets in Latin America, with political stability, abundant natural resources and a healthy economic growth outlook all adding to its appeal. But in terms of energy, Chile's geography and considerable distances between urban areas and potential sources of power, all create challenges in the electricity market. Hydroelectricity accounts for about one-third of production, but it is a sector shrouded in regulatory uncertainty and lengthy appeals processes. While rumours of new hydro projects abound, there is no guarantee these proposals will become a reality soon. In the thermal sector, gas-fired projects are gaining ground and these are appealing because of their reliability when compared to renewable sources of power. That said, renewable energy will continue to play an increasing role in the electricity mix, with solar and wind power projects particularly popular.

Domestic demand for energy in Chile is growing, and as electricity generation struggles to keep up with the pace of demand, energy shortages are feared, and price hikes are already emerging. Chile needs to diversify its electricity-generating mix to ensure that supply meets the growing demands of the population and its energy-intensive mining industry. However, efforts to boost electricity production from other sources, such as coal at the Punta Alcalde power plant, are held back by lengthy approval and appeals processes, while environmental concerns continue to disrupt investment in established sectors such as hydroelectricity.

This report is part of BMI's country analyses series in multiple markets. If you buy multiple reports from this series you will receive below quantity discounts.
With the link below 'More reports' you will go to the overview page with all reports part of this series.
Quantity
Price per Report
2 reports
US$1,180.00
3 reports
US$1,120.00
4 reports
US$1,060.00
5 reports
US$1,005.00
6 reports
US$945.00
7-20 reports
US$885.00
21-100 reports
US$770.00
More reports with this discount.
* - discounts are calculated in your cart

Apr 2014
BMI
62 pages
Country Research
ASDR-103161