Italy Defence and Security Report Q2 2014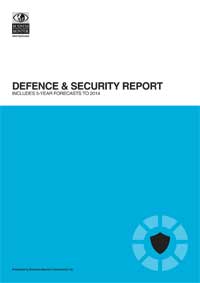 We expect Italy's defence budget to reach US$27.2bn for 2014. By 2017, we expect the defence budget to have increased modestly to US$27.6bn, before it finishes the forecast period in 2018 at a level of US $28.4bn. Like several of its counterparts in the alliance, Italy spends below NATO's non-binding requirement that its members spend a minimum of 2% of GDP annually on defence.

In mid-January 2014, Mario Mauro, Italy's defence minister, warned that the country continues to face threats from illegal migration and called upon the United States to take a more active role in fighting Islamic extremism in the Mediterranean region. Mauro spoke of his belief of a link between criminal organisations facilitating illegal migration and the funding of terrorism in the Mediterranean and abroad.

In terms of defence modernisation, Italy's first Tranche-3 Eurofighter Typhoon multi-role combat aircraft was rolled out in early March 2014. Italy is expected to receive a total of 21 Tranche-3A aircraft. Moreover, the Italian Air Force has commenced combat operations with its MQ-9 Reaper Unmanned Combat Aerial Vehicles in Afghanistan as of January 2014. Regarding upgrades, the Italian Air Force is planning a series of modifications to its G550 aerial early warning aircraft. These aircraft are currently being manufactured and are expected to be delivered from 2015. It has not been revealed what these modifications will be.

This report is part of BMI's country analyses series in multiple markets. If you buy multiple reports from this series you will receive below quantity discounts.
With the link below 'More reports' you will go to the overview page with all reports part of this series.
Quantity
Price per Report
2 reports
US$1,180.00
3 reports
US$1,120.00
4 reports
US$1,060.00
5 reports
US$1,005.00
6 reports
US$945.00
7-20 reports
US$885.00
21-100 reports
US$770.00
More reports with this discount.
* - discounts are calculated in your cart

Apr 2014
BMI
97 pages
Country Research
ASDR-103143