Greece Defence and Security Report Q2 2014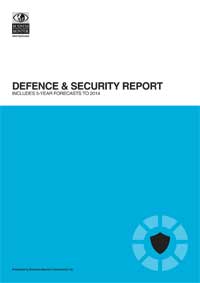 BMI expects Greece to spend up to US$5.7bn on defence in 2014. Between 2010 and 2013 we calculate that Greece has spent about US$6.6bn on defence on average annually during this period. For the remainder of the forecast period (2015-2018) we expect Greece to spend on average US$5.7bn on defence annually.

We expect Greece to complete the forecast period spending up to US$5.9bn annually on defence in 2018.

Despite the country's current serious economic problems, Greece is unusual as one of the members of NATO that routinely spends above the alliance's non-binding 2% of GDP defence spending target. Between 2010 and 2013, Greece spent an average of 2.5% of its GDP on defence. From 2015, we expect the proportion of its GDP which Greece spends on defence to decline slightly to an annual average of 2.4%.

Greece maintains a total of three armed forces: the army, air force and navy. Over the period from 2003 until 2011, Greece has maintained an average combined armed forces personnel size of 133,300.

BMI has observed that Greece mostly maintained a negative defence trade balance between 2010 and 2013. We expect the defence trade balance to move into Greece's favour for the remainder of the forecast period. By 2017 and 2018 we expect Greece to have a defence trade surplus of US$7.1mn and US$9.2mn respectively.

This report is part of BMI's country analyses series in multiple markets. If you buy multiple reports from this series you will receive below quantity discounts.
With the link below 'More reports' you will go to the overview page with all reports part of this series.
Quantity
Price per Report
2 reports
US$1,180.00
3 reports
US$1,120.00
4 reports
US$1,060.00
5 reports
US$1,005.00
6 reports
US$945.00
7-20 reports
US$885.00
21-100 reports
US$770.00
More reports with this discount.
* - discounts are calculated in your cart

Apr 2014
BMI
77 pages
Country Research
ASDR-103138