Croatia Defence and Security Report Q2 2014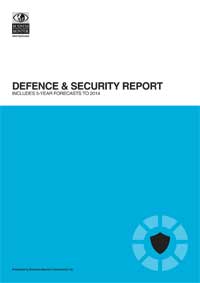 Our View: BMI's Croatia Defence & Security Report examines the military and security posture of this Balkan nation. The report has been written to provide a comprehensive overview of the security challenges faced by Croatia both now, and in the future. Several facets of Croatia's defence and security posture are examined by the report including its defence procurement processes, military posture and strategic risks.

The report posits that despite the current financial challenges faced by the country, Croatia is broadly continuing on a path of military modernisation.

In 2010 Croatia was spending US$919mn annually on defence. This figure fell to an estimated US$860mn in 2013, and we are forecasting a further fall to US$833mn in 2014. Thereafter the figure will begin to rise again, reaching US$960mn by the end of our forecast period, in 2018.

Croatia will need this trend of increased defence spending if it is to make good its intentions regarding the modernisation of its armed forces and the overhaul of the equipment which it maintains in service.

This report is part of BMI's country analyses series in multiple markets. If you buy multiple reports from this series you will receive below quantity discounts.
With the link below 'More reports' you will go to the overview page with all reports part of this series.
Quantity
Price per Report
2 reports
US$1,180.00
3 reports
US$1,120.00
4 reports
US$1,060.00
5 reports
US$1,005.00
6 reports
US$945.00
7-20 reports
US$885.00
21-100 reports
US$770.00
More reports with this discount.
* - discounts are calculated in your cart

Mar 2014
BMI
67 pages
Country Research
ASDR-101529