Japan Defence and Security Report Q2 2014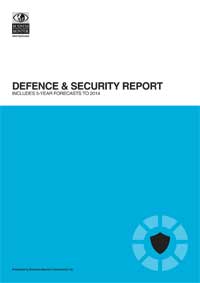 Our View: Japan's deteriorating relationship with China has underpinned security and defence developments over the last quarter and more. At the Munich Security Conference in Q114, Chinese Vice- Foreign Minister Fu Ying said that the China-Japan relationship is 'at its worst'. This spiral of deterioration was initiated by China's declaration of an Air Defence Identification Zone (ADIZ) over disputed areas of the East China Sea, including the air space over the disputed Senkaku/Diaoyu islands.

Beijing has ordered planes transiting the ADIZ to file flight plans before entering. Unsurprisingly, Tokyo has told Japanese aircraft to ignore the ADIZ, with commercial and defence aircraft routinely entering the zone without filing flight plans. Prime Minister Shinzo Abe's visit to the Yasukuni Shrine in December 2013 further strained relations with China's Foreign Minister Wang Yi asserting that the visit condones Japanese militarism. With Japan considering lifting a defence export ban, enshrined in its constitution since the end of WW2, accusations of Japanese militarism and increasingly strained relations are likely to be a feature of defence and security developments over the coming months.

Since 2011 there have been a series of government reviews on Japan's arms export policies. Indeed in 2011 Tokyo began to relax defence export restriction, allowing Japanese defence companies to participate in joint development projects and supply equipment for international humanitarian missions. However, it looks likely that Tokyo will act to further relax defence export restrictions in the coming months.

This report is part of BMI's country analyses series in multiple markets. If you buy multiple reports from this series you will receive below quantity discounts.
With the link below 'More reports' you will go to the overview page with all reports part of this series.
Quantity
Price per Report
2 reports
US$1,180.00
3 reports
US$1,120.00
4 reports
US$1,060.00
5 reports
US$1,005.00
6 reports
US$945.00
7-20 reports
US$885.00
21-100 reports
US$770.00
More reports with this discount.
* - discounts are calculated in your cart

Mar 2014
BMI
105 pages
Country Research
ASDR-101503