Tuesday 9 June 2015, Amsterdam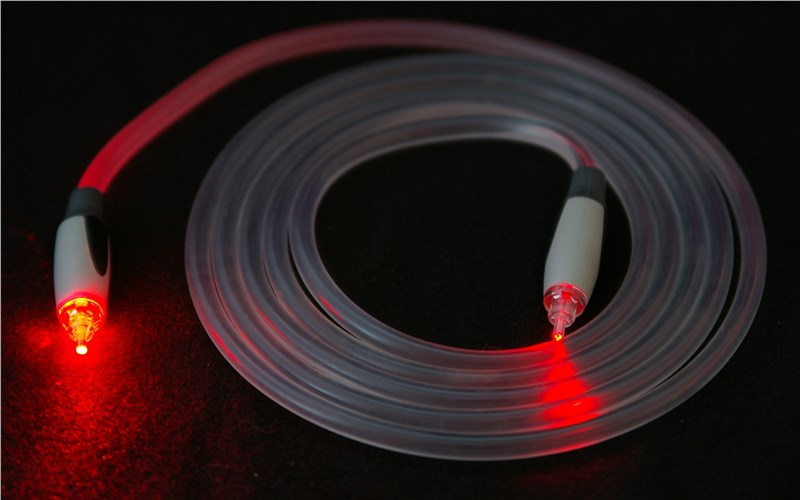 The repots analysis forecasts that expenditure on distributed fibre optic sensing equipment by the oil and gas industry worldwide will be $341.2m in 2014.
'Expendidture on distributed fibre optic sensing equipment for the oil and gas industry worldwide to total $341.2m 2014' says the reports
The lead analyst for the report commented that 'an oil price of $100 per barrel continues to enable exploration and production expenditure on unconventional oil and gas development, thermal enhanced oil recovery and ever more IOR (Improved Oil Recovery) activity. Distributed fibre optic sensing is a part of this story: a tool to better the industry's understanding of how to optimise recovery and improve hydrocarbon development techniques.'
During the past five years distributed acoustic sensing (DAS) – one type of DFOS – has proven itself as a pipeline surveillance and monitoring system. Furthermore, DAS as a technology looks set to add value to DFOS monitoring of wells and reservoirs – the primary market going forward. DTS (distributed temperature sensing) is already established as a well monitoring technique and the complementary application of a DAS interrogation enhances the future business case for DFOS.
The last main type of DFOS equipment – distributed temperature and strain sensing (DTSS) – is also vying for market share as well as being able to market itself as a solution that can anticipate structural problems with oil & gas infrastructure before they occur.
The application opportunities within the oil and gas industry for DFOS are poised to enable a substantive growth in spending on DFOS equipment. Beyond well monitoring, permanent reservoir monitoring (PRM) and seismic acquisition opportunities are an exciting venture market for DFOS, as is the use of fibre optics to monitor offshore infrastructure and downstream process integrity. The use of DFOS as part of a 4D seismic acquisition solution and VSP (vertical seismic profiling) are also very exciting market spaces for DFOS equipment expenditure growth over the coming 10 years.
As well as forecasts of expenditure by application, equipment type and region, a company's chapter profiles the main providers of distributed fibre optic sensing solutions.
Last of all, eight exclusive interviews with leading companies from within the distributed fibre optic sensing solution industry are published in the report to provide expert insight alongside the reports analysis.
The 214 page Distributed Fibre Optic Sensing for the Oil & Gas Industry 2014-2024: Market Prospects for DTS, DAS & DTSS for Well & Reservoir Monitoring, Security & Seismic report will be of value to current and potential future stakeholders and/or investors in the E&P side of the industry, especially unconventional resource development, thermal EOR and owners/operators of existing and future pipelines. Most of all, it will benefit companies and research centres that wish to broaden their knowledge and understanding of which factors and variables are of the most importance for determining expenditure on distributed fibre optic sensing solutions by the oil and gas industry.
ASDReports.com Media contact: S. Koopman - Marketing and Communications
ASDReports.com / ASDMedia BV - Veemkade 356 - 1019HD Amsterdam - The Netherlands
P : +31(0)20 486 1286 - F : +31(0)20 486 0216 - E : stefan.koopman@asdreports.com

back to News