Wednesday 20 May 2015, Amsterdam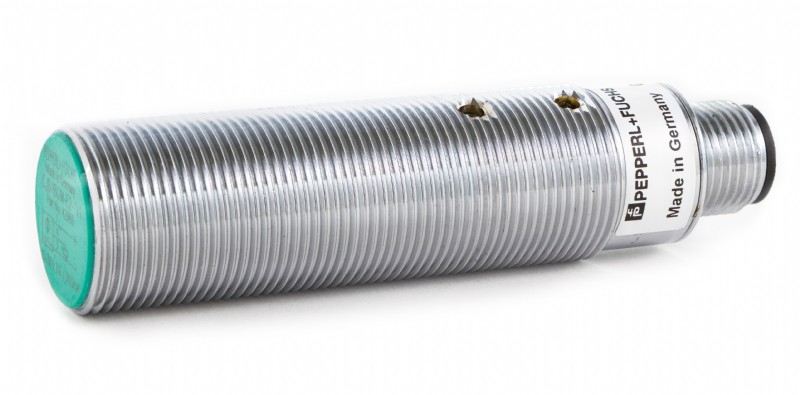 The South American image sensor market was estimated to be $622.3 million in 2014 and is expected to reach USD 1,053.6 million by 2019 at a CAGR of 11.1% from 2014 to 2019.
The growth of the image sensor market is driven by several applications; that is; growing demand for camera enabled mobile phones. Cameras have become one of the important parameter for mobile device manufacturers as purchasing decision of end user depends on type of camera or pixels size of camera in the mobile phone. CMOS image sensor preferred over CCD image sensor in mobile cameras because of their lower power consumption, faster frame rates, ease of integration and lower manufacturing costs. Hence, there is huge demand for CMOS image sensors from the mobile device manufacturers.
The digital still camera segment is expected to grow, albeit at a slower pace, mainly due to three factors-wider diffusion of personal computers, increasing quality of digital pictures, and the addition of new features facilitated by digital technology. Even if the CMOS sensor is becoming more popular, it cannot replace CCD image sensors in higher-end digital image applications such as scientific and professional imaging applications, where high quality pictures are required. Therefore, the growth of the digital still camera segment drives the CMOS and CCD image sensor market. The machine vision and inspection systems are used in industries for flaw detection, positioning, identification, verification, and measurement of products.
Various industries aim to shift towards 100% automated inspection using machine vision systems. In machine vision systems, either CMOS or CCD image sensors are used to capture the images of objects. In the past, CCDs were considered superior to CMOS due to their high image quality. CCDs offer a high dynamic range and higher resolution. Lower image quality affects measurement accuracy performance, which is why it is important to have good quality images in machine vision. CCD has a slower frame rate, requires more power consumption, and costs more to manufacture and integrate.
CMOS sensors are widely used in mobile phones, tablets, digital & DSLR cameras, and have better performance capacity. Image sensors can be used in biometric applications such as fingerprint, iris, face, and palm recognition system to authenticate an individual and provide access. Image sensors are useful in several industries as well as consumers who can put them to use in access control and identity access management & information technology applications. However, spoofing of fingerprints is easily done, which leads to the need for an accurate biometric system in commercial and industrial places.
In the past few years, governments across the western world have been changing the security management of border control and airports to include biometric technology. Current biometrics provides consistency and the ability to authenticate with extreme accuracy all configurations with multiple databases. To provide effective identification processes, the U.S. and Canadian Governments have initiated iris recognition systems at airports. This biometric technology is efficient and allows open and quick verification processes, to scrutinize information more than any previous generation of authentication technology, identifying fake travel documents and passports with ease.
The image sensor market is segmented into various applications that include consumer electronics, healthcare, industrial, security & surveillance, automotive & transportation, and aerospace & defence. The consumer electronics market is segmented into mobile phones, tablet pc, camera, and wearable electronics. The consumer electronics market has impacted the image sensors market due to the usage of CCD and CMOS sensors-enabled camera. The demand for digital cameras has dropped, as smart phones featured with cameras have been introduced in the market. Consumers are attracted towards smart phones that serve the purposes of both camera and phone.
Similarly, the automotive sector has observed a huge growth in terms of image sensors. Various cameras are applied in a car for better assistance to the driver such as blind spot detection, rear crash collision, parking aid, pre-crash, and lane change assistance. Automotive image sensors cannot be used individually as a sensor in a car; for better efficiency, they are used along with other sensors such as infrared sensors. Historically, sensors were applied only in luxury cars, but currently they are used in all the cars. At present, consumers are concerned about safety, which is why the security and surveillance market has observed a steady growth in the image sensor market. Various technologies used in security and surveillance are CMOS Camera, CCTV, Infrared IP camera, video door phone, CCD Box camera, and high speed dome cameras. Currently, this equipment is used in hotels, industries, commercial shops, and commercial apartments for safety and monitoring purposes.
The image sensors market is expected to grow as there is an increase in the demand for cameras in various applications or a device that has a camera. The consumer electronics segment is expected to grow with advancements in technologies in consumer products as cameras, mobile phones, tablets, and laptops. The demand for image sensors in the consumer electronics market has increased due to the use of CCD and CMOS sensors in various applications such as digital cameras and smart phones.
The automotive and transportation market is the fastest-growing segment. This is mainly due to the increasing use of cameras in cars. The demand for image sensors in the automotive & transportation market is driven both by legislation and consumer demands for higher safety and better driving experiences. Imaging systems used in combination with other types of sensors such as infrared sensor, are important, so as to achieve a 100% efficiency in terms of driver assistance features in the car. The security and safety market has steady growth, as consumers currently want to be in a safe environment. Various security and surveillance equipment is used in hotels, hospitals, commercial shops, commercial apartments, banks, and in a social environment. This has given rise to the demand for image sensors.