Thursday 7 May 2015, Amsterdam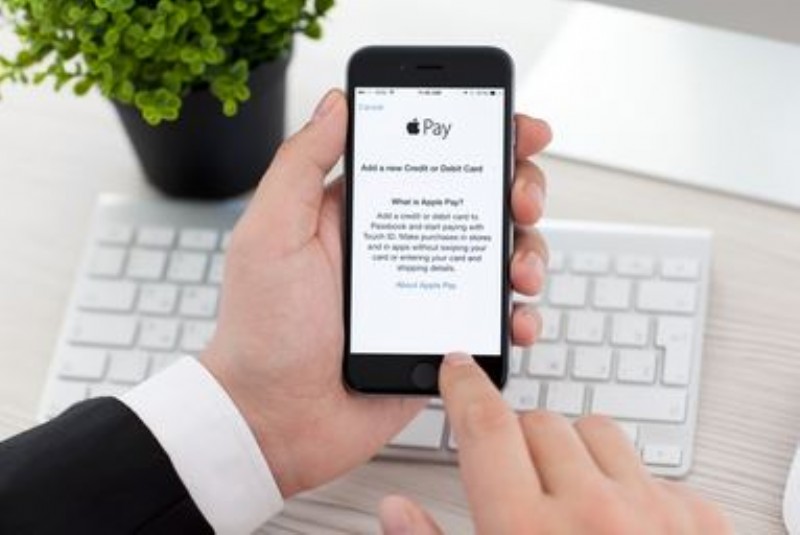 Within a few months of its launch, Apple's payment solution has already taken the lion's share of the mobile payments market in the US. There is a good chance that Apple Pay will enter the UK market in 2015, the report, now available on ASDReports, predicts.
Apple Pay is a major milestone in the evolution of mobile payments, partly as it bears what Forbes lists as the world's most valuable brand. It took only a few months for Apple Pay to become the leading mobile payments solution in the US, with the company claiming that two thirds of all contactless payments with Visa, MasterCard and American Express are on Apple Pay.
Following the US, where will Apple Pay be launched next? According to Vladimir Vukicevic, Lead Analyst: "Countries with a high proportion of iOS devices, including Canada, the UK, Australia and Switzerland seem to be obvious contenders. While the product will almost certainly be launched in Canada in 2015, there is good chance that Apple Pay will arrive to the UK sooner than we expected."
"More than a third of UK smartphones use the iOS operating system; although Apple Pay can only be used with the latest Apple devices – iPhone 6, iPad Air 2, iPad Mini 3 – which currently represents a relatively small proportion of Apple smartphone or tablet users, this is bound to change soon," Vukicevic adds.
A major obstacle for Apple Pay in the UK, however, might be Zapp. This interbank mobile payment service, to be launched in 2015, gained support from some of the major players in the UK payments market including: Worldpay, Elavon, HSBC and Santander, and also retailers including Sainsbury's and ASDA. Visa and MasterCard, on the other hand, will certainly support adoption of Apple Pay in the UK given that Zapp removes the card schemes from the payment equation. In the light of Barclaycard's existing partnership with Apple in the US, Barclaycard appears a likely supporter of Apple Pay.
"Due to low interchange in the UK, Apple Pay will, at least initially, not benefit from significant profits. The main benefit for Apple will be to decrease the commoditisation of Apple's products," Vukicevic says.
"Apple Pay is expected to drive consumer awareness not just for its payments platform, but also for Zapp and the mobile payments industry as a whole. Apple Pay is seen by many as an inflection point, and its development over the next three to five years has the potential to shape the payments industry for decades to come. Samsung and Microsoft will almost certainly follow suit," Vukicevic continues.
"Apple Pay will not displace cards from our wallets, at least in the short run, but whether or not it will turn into a game changer it remains to be seen. To survive in the new environment the large international card networks and big banks need to reposition themselves in the payments market and find a unique value proposition through innovation and partnerships with key emerging players," Vukicevic comments.
ASDReports.com Media contact: S. Koopman - Marketing and Communications
ASDReports.com / ASDMedia BV - Veemkade 356 - 1019HD Amsterdam - The Netherlands
P : +31(0)20 486 1286 - F : +31(0)20 486 0216 - E : stefan.koopman@asdreports.com

back to News