Thursday 30 April 2015, Amsterdam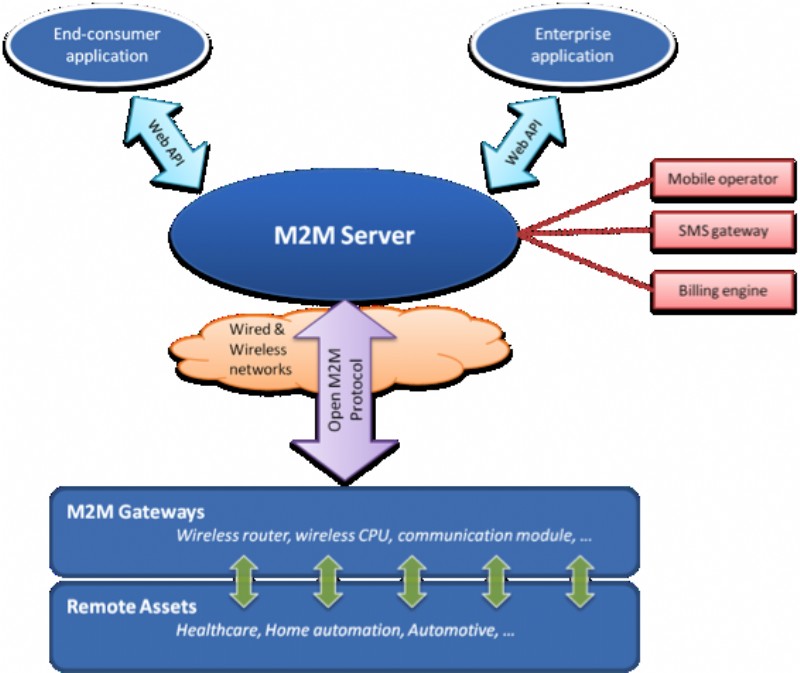 The report recognizes the following companies as the key players in the Global M2M Services Market in the Retail Industry: AT&T Inc., Rogers Communications Inc., Verizon Wireless (Verizon Communications Inc.) and Vodafone Group plc
Other Prominent Vendors in the market are: Cantaloupe Systems, CCV, Coinco, cStar Technologies, CyberNet, FARA, FAS International, Indra, INIT, Jofemar, Margento, MEI, Metric Group, Microtronic, N&W Global Vending, Nayax, POM, Royal Vendors, Siemens, Smarcom, USA Technologies, VendScreen, Vianet, Vix AND Wittern Group
The report said: "The increased use of M2M in digital signage is one of the major trends upcoming in this market. Retailers are striving to provide an innovative experience to shoppers by using M2M-based digital signage to offer more information about new product launches, the latest additions in the product line, and discounts. M2M-based digital signage helps retailers scale up customer engagement through targeted advertisements based on the customer's profile (location, demography, gender, and age)."
According to the report, the use of M2M services for point of sale payments has expanded. Advances in wireless technologies, which have evolved significantly over the years, have led to a corresponding increase in the use of M2M services in POS terminals. Many retailers worldwide use M2M technology to execute secure real-time payments and transactions. Consumers also use the technology while making online payments through POS terminals.
Further, the report states that the lack of standardization among M2M devices is damaging the growth prospects of the market. The M2M ecosystem comprises many players, and therefore standardization among devices from different manufacturers is an essential prerequisite to deal with interoperability issues. The M2M value chain comprises manufacturers, connectivity providers, application service providers, service providers, sellers, and re-sellers.
The study was conducted using an objective combination of primary and secondary information including inputs from key participants in the industry. The report contains a comprehensive market and vendor landscape in addition to a SWOT analysis of the key vendors.
ASDReports.com Media contact: S. Koopman - Marketing and Communications
ASDReports.com / ASDMedia BV - Veemkade 356 - 1019HD Amsterdam - The Netherlands
P : +31(0)20 486 1286 - F : +31(0)20 486 0216 - E : stefan.koopman@asdreports.com

back to News