Thursday 23 April 2015, Amsterdam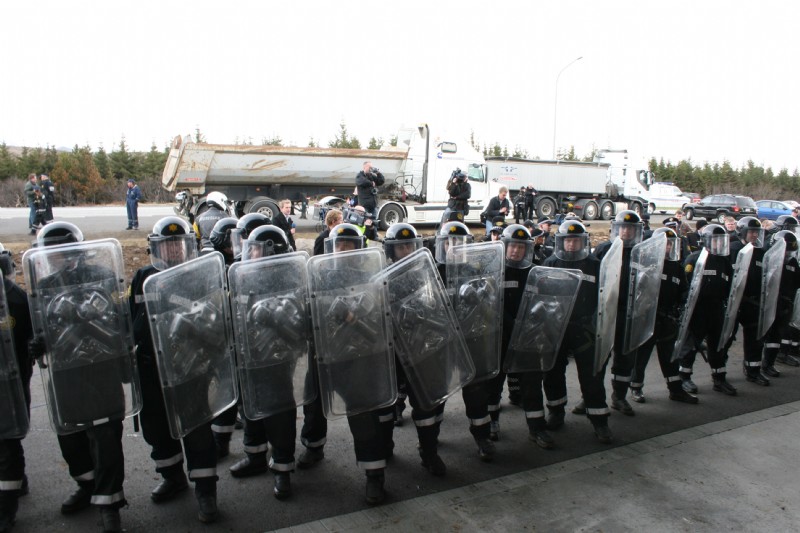 According to a new market research report, now available on ASDReports, "Riot Control System Market by Product (Offensive Weapons, Defensive Weapons, Personal Protective Equipment & Surveillance), Technology Type (Electromagnetic and Sonic Weapons, Chemical Agents, and Kinetic Impact Weapons) & End Users (Law Enforcement Agencies) Forecast & Analysis to 2014 - 2020",The riot control system market is estimated to be $3,784.36 million in 2014 and is expected to reach $5,150.00 million at a CAGR of 5.27%, by 2020.
The major challenges faced by the riot control system market are lack of proper training of the forces to use the weapons during the riots so that the injuries caused through these weapons do not turn out be lethal.
North America holds a significant share of the global riot control system market. Europe is expected to witness a strong growth, due to increase in investments in homeland security forces in the countries such as Germany, Russia and U.K. Technological advancement in the riot control system is expected to increase the demand for these systems amongst the law enforcement agencies driving the riot control market in future.
Government regulations and policies against the use of these weapons on the civilians in European and Middle East countries is expected to restrict the growth of riot control market. The inclination of the law enforcement agencies towards buying more riot control systems in order to maintain the safety and security of public and property is expected to contribute to the growth of the riot control system market, globally.
The market is segmented by product, by technology, by end users and by geography. The competitive analysis includes the market share of companies in the riot control market. The report includes analysis of impact of drivers and restraints country-wise, and region-wise to give better insight into the riot control system market. Industry and Market trends have also been highlighted, which would provide competitive market intelligence to utilize the business opportunities.
Primary interviews have been conducted with major industry experts to get insights about this industry. The company analysis of key players includes companies such as Raytheon Company (U.S.), BAE Systems (U.K.), LRAD Corporations (U.S), Eagle Industries (U.S) and Taser International (U.S).
ASDReports.com Media contact: S. Koopman - Marketing and Communications
ASDReports.com / ASDMedia BV - Veemkade 356 - 1019HD Amsterdam - The Netherlands
P : +31(0)20 486 1286 - F : +31(0)20 486 0216 - E : stefan.koopman@asdreports.com

back to News