Thursday 9 April 2015,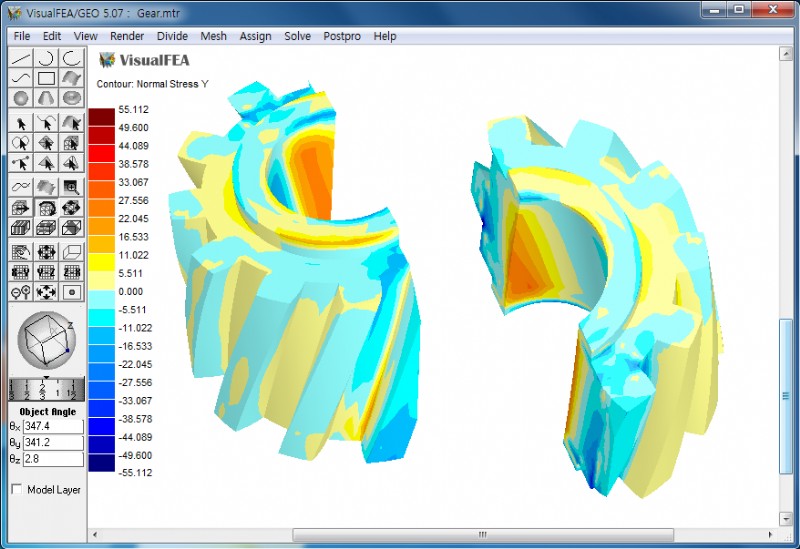 The new report recognizes the following companies as the key players in the FEA Software Market in North America: Ansys Inc., Dassault Systèmes SA and MSC Software Corp.
Other Prominent Vendors in the market are: Altair Engineering, AspenTech, Autodesk, CD-adapco, COMSOL, ESI, Exa and Siemens PLM Software.
Commenting on the report, an analyst from The report's team said: "One of the key trends in the market is the increase in the use of FEA software in creating special effects in feature films. The use of FEA software enables creation of dramatic scenes in a movie showing impacts, extreme deformation, collisions, and collapsing buildings."
According to the report, increased adoption of virtual product development environments across organizations in North America is a major growth driver in the market. FEA software creates virtual product models that are tested in a virtual environment, which leads to savings in cost and time. This helps to identify defective products at an early stage of design.
Further, the report states that one of the key challenges in the market is the inability of the software to identify defective input provided by the engineer. The software is incapable of identifying whether the input provided is correct or incorrect, potentially leading to faulty output, production of low-quality products, and increased costs for the company.
The study was conducted using an objective combination of primary and secondary information including inputs from key participants in the industry. The report contains a comprehensive market and vendor landscape in addition to a SWOT analysis of the key vendors.
ASDReports.com Media contact: S. Koopman - Marketing and Communications
ASDReports.com / ASDMedia BV - Veemkade 356 - 1019HD Amsterdam - The Netherlands
P : +31(0)20 486 1286 - F : +31(0)20 486 0216 - E : stefan.koopman@asdreports.com

back to News