Tuesday 17 February 2015, Amsterdam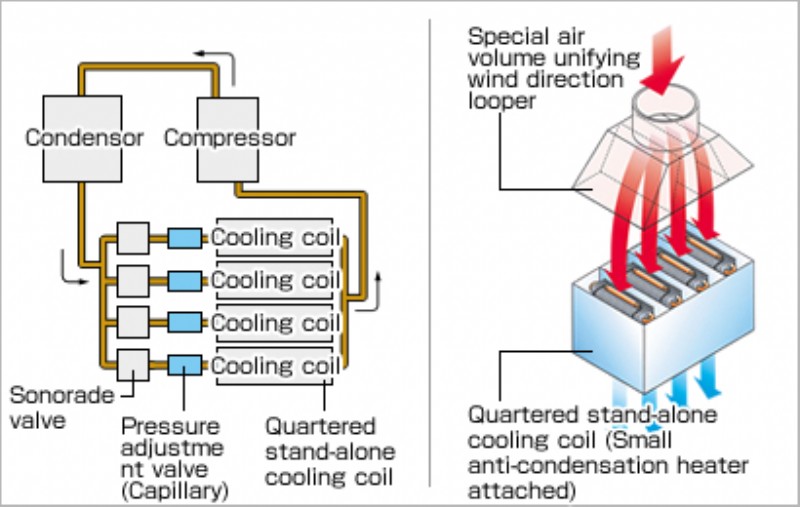 The new report recognizes the following companies as the key players in the Global Precision Air Conditioning Market: Emerson Network Power, Rittal Corp., Schneider Electric SA, Stulz ATS Inc. , CoolCentric, Eaton Corp., Green Revolution Cooling, Hitachi Ltd.
Commenting on the report, an analyst from the report's team said: "Liquid-based cooling is an emerging trend among enterprises. The increased amount of heat being emitted by data center equipment demands advanced cooling solutions.
Enterprises are adopting liquid-based cooling solutions, which are cost efficient compared to air-based cooling solutions. A compressor pumps the coolant that transmits the heat from the data center to the outside of the building. Although there is a risk of the coolant leaking out and affecting the data center equipment, there is an impressive adoption of liquid-based cooling solutions. Chilled water is used as a coolant; however, other coolants are also being adopted in data centers for cooling"
According to the report, data center service providers and enterprises are looking for solutions that can increase the productivity of their networks. The adoption of economizer technology, which uses a natural cooling mechanism, not only reduces operational costs but also needs low maintenance. Increased focus on the adoption of green data center computing solutions that consume less power and deliver high-performance computing are also driving the Global Precision Air Conditioning market.
Further, the report states that an increase in the number of hotspots in data centers is one of the major challenges. With the adoption of high-performance computing, the workload on certain specific equipment has increased, which has led to the creation of hotspots across the network. To resolve this issue, vendors of precision air conditioning are developing monitoring systems that can detect hotspots and provide extra cooling to these specific areas. There is demand for air replacement technologies that are important for the efficient functioning of data centers.
The report also includes a discussion of the other vendors operating in this market. The other vendors in the market are
The study was conducted using an objective combination of primary and secondary information including inputs from key participants in the industry. The report contains a comprehensive market and vendor landscape in addition to a SWOT analysis of the key vendors.

ASDReports.com Media contact: S. Koopman - Marketing and Communications
ASDReports.com / ASDMedia BV - Veemkade 356 - 1019HD Amsterdam - The Netherlands
P : +31(0)20 486 1286 - F : +31(0)20 486 0216 - E : stefan.koopman@asdreports.com

back to News