Wednesday 11 February 2015, Amsterdam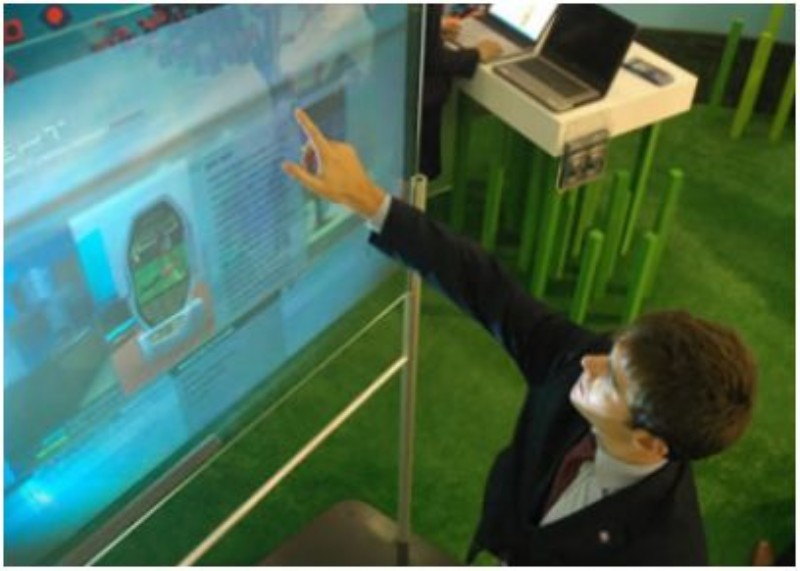 According to a new market research report, now available on ASDReports, "Holographic Display Market by Technology (Electro holographic, Touchable, Laser), Product (Camera, Digital Signage, Medical scanners, Smart TV), Application (Consumer, Commercial, Medical, Industrial ), Geography - Global Forecast to 2013 - 2020", published by this report, the holographic display market is estimated to reach up to $3.57 Billion by 2020; growing at a CAGR of 30.23% from 2014 to 2020.
The holography display technology allows the light scattered from an object to be recorded and later reconstructed. It is a technique which optically stores, retrieves, and processes information and preserves the 3-D information of a subject. A high resolution 3D recording of the object is projected by a spot of white and bright light source, from front-above. The image contains of the light replicated by the hologram, which produces multi-color holograms; this makes the images optically blurry from the original object.
Currently, the holographic displays are at a nascent stage. They are used in events as well as marketing and promotional activities. The players in the automobile industry are also launching their products using holographic displays. The technology is developing at a very fast pace and various consumer electronic market players are into the R&D phase of the holographic display technology ; and it is not very long that we will be able to see the consumer electronic products integrated with holographic displays.
The major driving factor helping in the growth of the holographic display market includes its increased need and demand in medical imaging, the increased use of holography in events and advertisements, and the adoption of holographic displays in multiple industries. The restraining factors for the holographic display market include the issues related to its projection under sunlight and its cost. A major opportunity with regard to holographic display includes the increased demand for smartphones and smart gadgets.
The overall holographic display market is segmented into five major segments- technology, product type, application, and geography. All the segments are separately classified in the report. The holographic display market is expected to grow at a CAGR of 30.23% from 2014 to 2020.
Geographically, the holographic display market is segmented into North America, Europe, APAC, andthe Rest of the World (RoW).The leading companies in the holographic display market covered in thisreport are AV Concepts (U.S.), Eon Reality Inc. (U.S.), Konica Minolta Inc. (Japan), Qualcomm (U.S.), Zebra Imaging (U.S.), Holoxica (U.S.), Musion Das Hologram Ltd. (U.K.), Provision Holdings Inc. (U.S.), Realview Imaging Ltd. (Israel), and ViewSonic Corp. (U.S.) among others.
ASDReports.com Media contact: S. Koopman - Marketing and Communications
ASDReports.com / ASDMedia BV - Veemkade 356 - 1019HD Amsterdam - The Netherlands
P : +31(0)20 486 1286 - F : +31(0)20 486 0216 - E : stefan.koopman@asdreports.com

back to News