Tuesday 27 January 2015, Amsterdam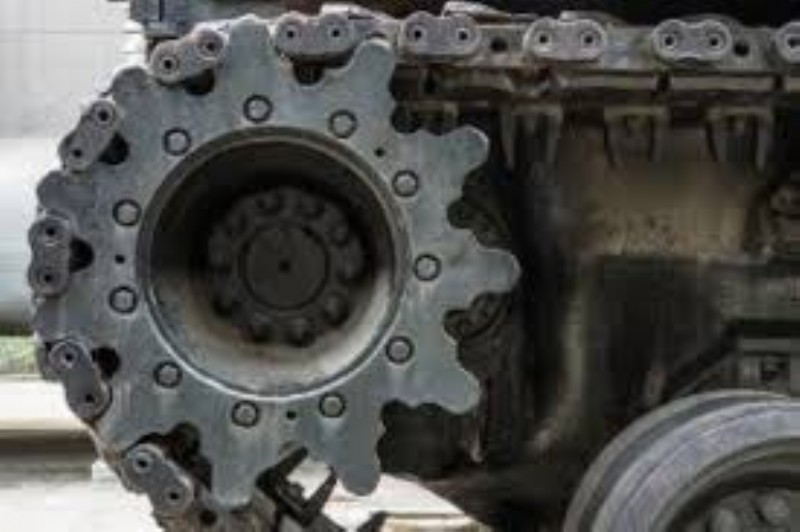 Military ground vehicle maintenance, repair and overhaul services are vital for maintaining a military's ground combat capability. Maximising the time vehicle fleets are available to commanders is critical in ensuring timely and proficient force protection, firepower, logistical support and many other functions. Maintenance, repair and overhaul services not only sustain vehicles at existing levels for end users, but incorporate new technologies into the capabilities of the vehicles in question, maximising value for money for users through maintaining operational effectiveness across a substantial lifespan.
Recent spikes in procurement activity – most notably the purchasing of significant numbers of specialised armoured vehicles worldwide in response to insurgent and terrorist tactics such as Improvised Explosive Devices and ambushes – will drive maintenance, repair and overhaul spend in the short term as states seek to sustain these fleets. The threat of inter-state conflict is persistent and will drive market spending across the forecast period 2015-2025 to prepare military ground vehicle for combat, posture such vehicles for strategic purposes, or to sustain them in realised operations.
A detailed analysis of the latest political, economic and technological trends lies at the heart of Visiongain's unparalleled quantitative and qualitative analysis. The 251 page Military Ground Vehicle Maintenance, Repair & Overhaul (MRO) Market 2015-2015: Future Prospects For Top MRO Companies report provides a thorough quantitative and qualitative analysis of the global market, with 16 national markets and the global market segmented by 3 submarkets and evaluated in depth. 30 leading companies are also profiled in detail within this report, alongside 227 tables, charts and graphs and detailed analysis of future trends, dynamics and shifts in the market. The report's findings are reinforced by an exclusive interview with a senior source at OTO-Melara, a leading European defence supplier. This new report also includes a detailed qualitative analysis of the strengths, weaknesses, opportunities and threats affecting the market for the period 2015-2025. The report provides an unrivalled level of detail in its analysis of market trends and commercial prospects.
James Bingham, the lead analyst responsible for the Military Ground Vehicle Maintenance, Repair & Overhaul (MRO) Market 2015-2025: Future Prospects For Top MRO Companies report, summarised its findings:
"The Global Military Ground Vehicle Maintenance, Repair and Overhaul Market is expected to register stable compound growth over the forecast period. The persistent demand for ground vehicles in support of military operations by militaries worldwide – in a vast variety of roles and operational contexts – will sustain expenditure in MRO services in order to maintain operational readiness. Investment in new vehicle fleets will only see value for money across the vehicles' lifecycle if there is adequate and adaptable MRO provision to sustain and enhance their in-service availability and capability. The global market's stable growth, however, masks considerable variations in the growth of both national- and sub-markets. The relationship between rising military expenditure (by established and emerging military powers alike) and the percentage of this expenditure available for military ground vehicle MRO, is not a straightforward or linear one. External influences – including shifts in procurement dynamics, doctrinal changes and fluid security demands, amongst many others – shape the demand for ground vehicle MRO services, producing considerable variations between national and sub-markets. Defence contractors wishing to enter or expand their operations in the global military ground vehicle MRO market should heed these contextual dynamics in order to maximise their business' chances in this competitive field."
ASDReports.com Media contact: S. Koopman - Marketing and Communications
ASDReports.com / ASDMedia BV - Veemkade 356 - 1019HD Amsterdam - The Netherlands
P : +31(0)20 486 1286 - F : +31(0)20 486 0216 - E : stefan.koopman@asdreports.com

back to News