Wednesday 17 November 2021, REHOVOT, Israel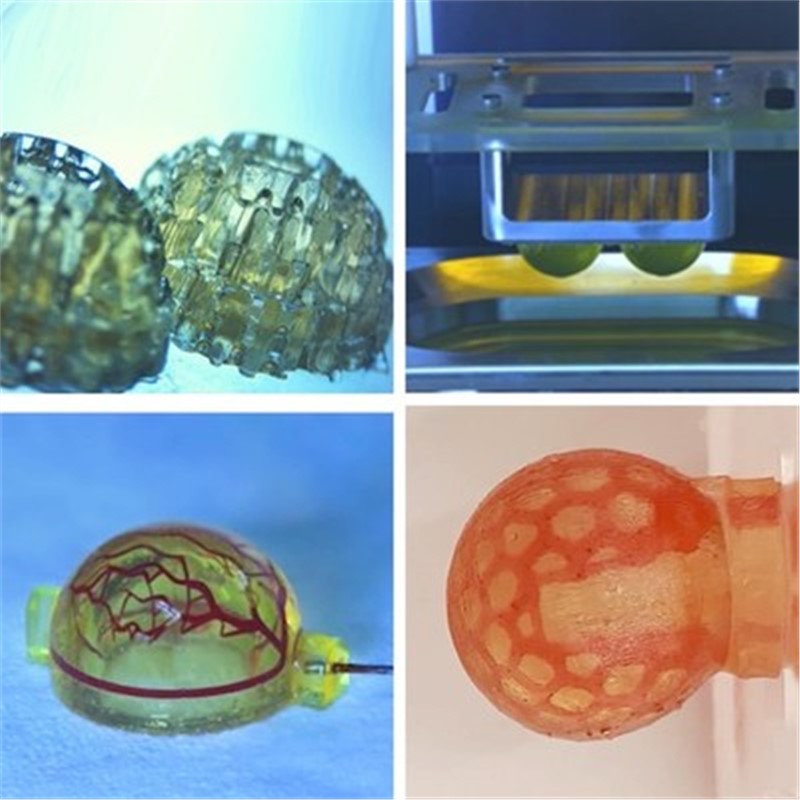 3D Bioprinting of Human Tissues
---
rhCollagen-based BioInk provides biopharma and academia with attractive alternative to tissue extracted collagen for use in new product development
CollPlant Biotechnologies (Nasdaq: CLGN), a regenerative and aesthetics medicine company developing innovative technologies and products for tissue regeneration and organ manufacturing, today announced the launch of Collink.3D, a recombinant human collagen (rhCollagen)- based BioInk solution for use in 3D bioprinting.
Collink.3D, CollPlant's first commercially available rhCollagen-based BioInk product is designed to allow the scalable and reproduceable biofabrication of scaffolds, tissues and organ transplants. Made entirely from human-derived collagen, Collink.3D enables the production of scaffolds that accurately mimic the physical properties of human tissues and organs, with improved bio-functionality, safety and reproducibility.
"We are very excited to launch Collink.3D and partner with biopharma and academia to support the use of 3D bioprinting applications to advance new product development, including drug discovery, drug screening and tissue testing," said CollPlant CEO Yehiel Tal. "We believe our rhCollagen-based BioInk is a favorable alternative to existing sources of collagen extracted from animals or cadavers which have lower bio-functionality and greater risk of immunogenicity. Collink.3D is designed to ultimately help 3D bioprinting applications accelerate new development timelines while also driving down production costs. Collink.3D is the first of a portfolio of BioInk products CollPlant plans to launch in order to address a variety of regenerative medicine applications," he added.
Biofabricated constructs using Collink.3D can be used in a variety of applications including drug discovery, drug screening, tissue testing as well as development and manufacturing of transplantable tissues, scaffolds and organs, representing a potential multi-billion dollar market opportunity. Collink.3D is compatible with major 3D bioprinting technologies and cell types including stem cells, induced pluripotent stem cells, endothelial, and epithelial cells.
Source: Collplant Biotechnologies Ltd. ( original url )

back to News