Tuesday 2 November 2021, Vancouver, BC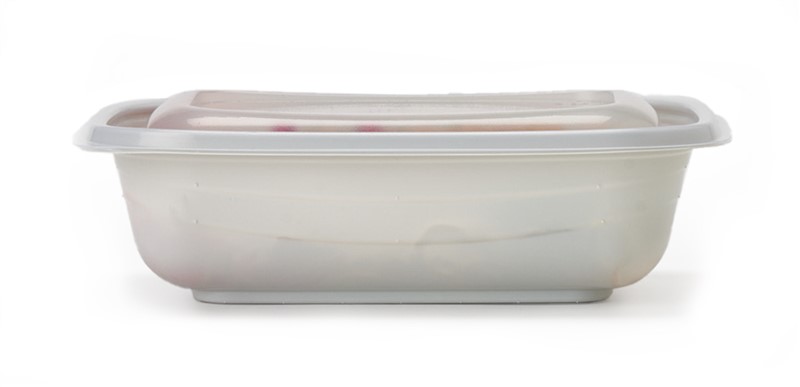 Made from 97% annually renewable plant based content.
---
Good natured Products Inc. (the "Company" or "good natured®") (TSX-V: GDNP), a North American leader in earth-friendly plant-based products, has made its full assortment of versatile Microwavable To Go Containers available for order online. Initial deliveries are anticipated within the next 90 days to address a variety of expected single-use plastic bans rolling out across Canada and the US.
Many of the bans address foodservice ware made from "problematic plastic that is hard to recycle"1. Both Canada and US Plastics Pacts identify black take-out containers used frequently by restaurants and grocers as problematic because the black colour is not detectable by near infrared (NIR) at recycling plants. Both pacts have listed bio-based, compostable options as a potential suitable alternative to address this issue. 2
An important consideration with all microwavable containers is safety. In addition to providing a zero-waste end-of-life option for problematic packaging, the Microwavable To Go Containers from good natured® are made from 97% plant-based materials and contain no chemicals of concern. This means there are no potentially harmful substances, like BPAs, phthalates, and phytoestrogens, that can leach into heated foods when using good natured® packaging.
good natured® is offering one of the first plant-based hot food packaging options on the market that combines the zero-waste benefits of commercial composting with leak resistance and affordable price points. This was made possible with financial support in 2018 from the Government of Canada's Western Innovation Initiative (WINN) currently known as Business Scale-up and Productivity (BSP).
Paul Antoniadis, CEO of good natured® commented: "We're beyond grateful for the Government of Canada's funding, which over the years has enabled us to continue our investment in new technology and deliver on our goal of becoming North America's leading earth-friendly product company. We've always been keenly focused on delivering real-world solutions, which includes offering affordable plant-based packaging choices to our customers. There are certainly other options out there, but none of them combine the leak and heat resistance of our Microwavable To Go Containers at an affordable price point. If you're used to using the typical black take-out containers, you'll find that ours perform just as well and also look great on the shelf."
With recent supply chain and pricing pressure and inflationary cost increases being actively discussed in the industry, the Company is prioritizing making these new products available for pre-order to ensure customers can reserve their orders in advance at today's prices. The most popular 16, 24 and 32 oz formats in a variety of trending 2021 colours are available with interchangeable leak-resistant lids – a unique anti-fog crystal clear lid for grocers to maximize product visualization and a translucent lid suitable for microwave heating, which is particularly appealing for restaurant and take-out applications.
Source: Good Natured Products Inc. ( original url )

back to News