Thursday 30 September 2021, Amsterdam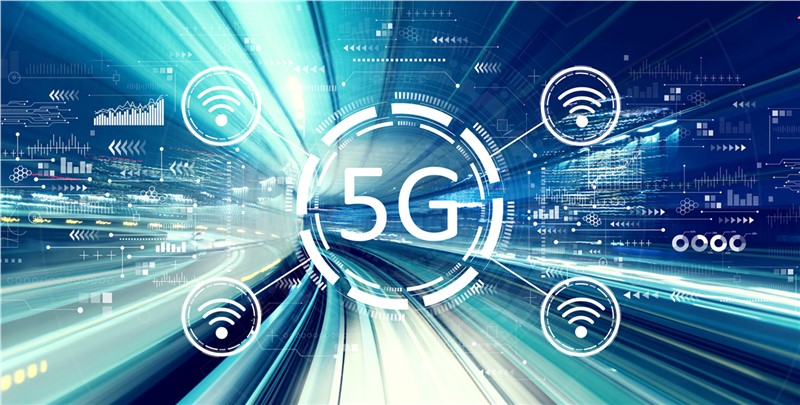 The Global 5G Substrate Materials Market is expected to reach $1,624.3 Million by 2031, reveals the premium market intelligence study. The study also highlights that the market is set to witness a CAGR of 24.1% during the forecast period from 2021-2031.
One of the main hardware required for 5G end-user applications is an active antenna system. These active antenna systems enable the concept of remote radio head by integrating the antenna and meet 5G challenges of enhanced capacities using space diversity and localized beams via massive multiple-input multiple-output (MIMO) technology.
These MIMOs are used in 5G base stations and smartphones. These antennas are made of printed circuit boards PCB that use various substrate materials such as polytetrafluoroethylene (PTFE), polyimide (PI), liquid crystal polymer (LCP), ceramics, and glass. These materials are used as they have a low dielectric constant (Dk), low dissipation factor (Df), high moisture absorption, and low manufacturing costs.
Impact of COVID-19 on Global 5G Substrate Materials Market
Increasing issues such as delay in raw materials supply and lack of workforce, along with the economic impact from coronavirus, have now brought the potential roll-out of 5G in various countries of the world to a halt. The European countries have delayed the frequency auction for 5G networks across much of the region. Major European countries such as France, Spain, and Austria have postponed their 5G spectrum allocation to mid-2021, which was supposed to be at the beginning of 2020. Due to the COVID-19 situation, European countries and North American countries are witnessing cash flow issues and unclear revenue prospects leading to cutbacks of their technology deployment plans. These market scenarios have impacted the consumption of 5G substrate materials.
According to Shivam Priyadarshi, Principal Analyst, BIS Research, "The 5G substrate materials are an essential part of the 5G infrastructure. These materials play a key role in making 5G devices more efficient and reliable. With the increasing adoption of 5G technology, ample opportunities are expected for substrate manufacturer in the coming years."
Key Companies Operating in the Market and Competition Landscape
Asahi Glass Company (AGC) Inc, Daikin Industries, DuPont de Nemours, Showa Denko Materials Co. Ltd, ITEQ Corporation, Kaneka Corporation, Kuraray Co. Ltd., Panasonic Corporation, Avient Corporation, Rogers Corporation, Sumitomo Chemical Co. Ltd., The Chemours Company, Toray Industries, Taiwan Union Technology Corporation, Ventec International Group are some of the major players operating in the 5G substrate materials market.
The 5G substrate materials manufacturers have adopted many strategies aimed at strengthening their position in the global 5G substrate materials market and gaining an edge over their competitive companies. Also, certain companies enter into partnerships, collaborations, and joint ventures to establish their presence in the market.
The segment provides details about the competitive strength of the key players operating in the market. For instance, Asahi Glass Company (AGC) Inc, established in 1907, is one of the leading chemicals and materials manufacturing companies globally.
Market Segmentation of Global 5G Substrate Materials Market
Application
: 5G smartphone industry is one of the most significant end-use applications of advanced substrate materials. New 5G smartphones require 4X4 multiple-input and multiple-output (MIMO), 8x8 MIMO, or even more complex MIMO antenna arrays to work on the mm-wave frequency range. Companies are developing more advanced and compact-sized antennas that work on the 5G frequency spectrum. With a growing number of smartphone users, the demand for substrate material is also expected to grow in this application.
Product
: In the emerging 5G era, 5G infrastructure and component materials are in high demand in the market. Organic laminates cover thermosetting insulating materials used in flexible copper-clad laminates and rigid copper-clad laminates as raw materials for circuit boards. Organic laminates consist of polytetrafluoroethylene (PTFE), liquid crystal polymer (LCP), polyimide (PI), polyether ether ketone (PEEK), and other substrate materials used in the realization of 5G technology. These materials find their applications in various end-use applications such as smartphones and base station antennas.
Region
: China is the largest consumer of 5G substrate materials, majorly due to the growing number of 5G base stations and the presence of various smartphone manufacturers such as Huawei and Apple.
ASDReports.com Media contact: S. Koopman - Marketing and Communications
ASDReports.com / ASDMedia BV - Veemkade 356 - 1019HD Amsterdam - The Netherlands
P : +31(0)20 486 1286 - F : +31(0)20 486 0216 - E : stefan.koopman@asdreports.com

back to News