Monday 29 March 2021, Amsterdam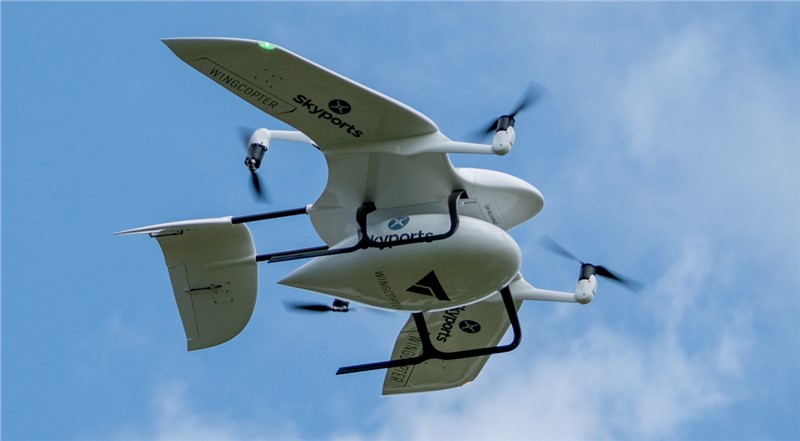 The introduction of drones in the package delivery has rapidly transformed the process of deliveries, further leading to a change in consumer behavior. Drones or autonomous unmanned aerial vehicles (UAVs) are a popular option for last-mile deliveries, essentially parcels for remote or rural areas with less population density. Since it is expected that instant or same-day delivery will grow in the next ten years, door-to-door delivery has been a major area of research by several firms such as Google, DHL, UPS, and Amazon. Some of these companies have been testing drone delivery since 2005 and are expected to launch their services by 2023.
The drones that can autonomously provide delivery in a range of 15.5 miles or more with package sizes up to 22 lbs. within 30 minutes are known as delivery drones. These types of drones provide blood samples and other medical aids in remote areas to serve patients or the needy on time. The type of drone and package delivered vary and depend on the industry type, application, and urgency of the parcel.
The global drone delivery market is expected to witness a high growth rate during the forecast period 2023-2030, owing to the growing demand for instant or same-day delivery globally. Moreover, the need for contactless deliveries for the safety of consumers as well as service providers, especially during medical emergencies such as COVID-19 or any communal disease spread, is also a major driving factor of the drone delivery market. However, the lack of consumer acceptance toward autonomous UAVs and congested urban airspace act as major challenges for the market.
According to the latest report, titled 'Global Drone Delivery Market – Analysis and Forecast (2023-2030)', in terms of value, the global drone delivery market is expected to be valued at $1,676.9 million in 2023 and expected to reach $4,953.0 million by 2030 at a CAGR of 14.50% during the forecast period 2023-2030.
ASDReports.com Media contact: S. Koopman - Marketing and Communications
ASDReports.com / ASDMedia BV - Veemkade 356 - 1019HD Amsterdam - The Netherlands
P : +31(0)20 486 1286 - F : +31(0)20 486 0216 - E : stefan.koopman@asdreports.com

back to News