Friday 5 March 2021, Amsterdam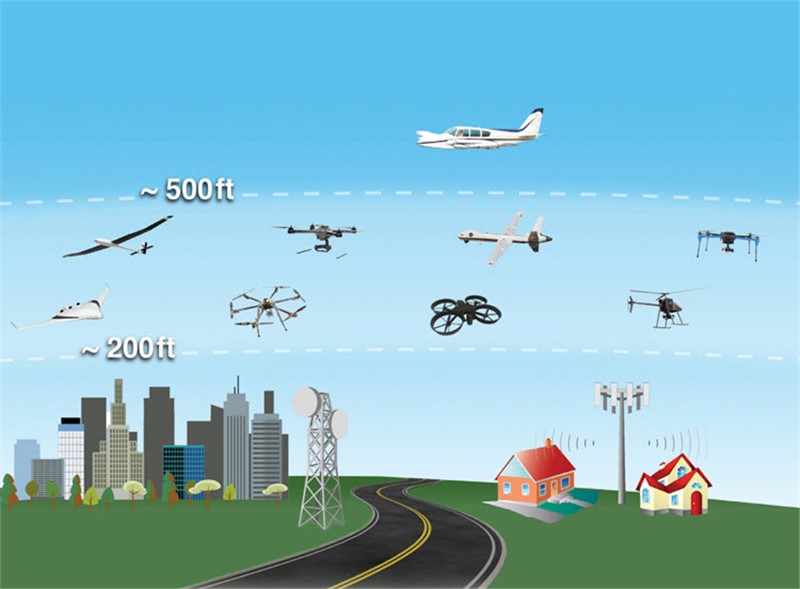 "Over the past decade, unmanned aerial vehicles (UAVs) have witnessed several significant developments such as considerable reductions in weight, size, and cost, enhancement battery life, and increase in the degree of autonomy in operations. These developments have led to their wider adoption for a diverse range of applications across commercial and non-commercial end users. Companies operating in the UAV industry are working toward the development of fully autonomous UAVs, which will eliminate the need for a ground-based controller in the future. This will enable UAVs to perform tasks without human interventions. Moreover, this will reduce the operating cost of UAVs and make them a highly cost-effective solution across a varied range of commercial applications.
Presently, the spectrum of UAV applications is increasing, especially for small UAVs, which are now being widely adopted across the hobbyist end user. The prime factor behind the rise in demand for UAVs for commercial and hobbyist applications is their low price, compact size, and improved performance. UAVs have now become more convenient in their operation, and consequently, are widely preferred among different industry verticals.
Commercial UAVs have witnessed significant growth over the past few years, especially after exemptions from Federal Aviation Administration (FAA) regulations in the U.S. European countries are also lenient toward the rulemaking for commercial UAVs. These exemptions have supported the demand growth for commercial and consumer UAVs globally. The military UAV market dominates the overall UAV market in terms of revenue generation, owing to the high unit price, which ranges from nearly $100 thousand to $50 million. Military UAVs are an integral part of any country's defense system.
The UTM system is an upcoming phenomenon that is envisioned to skillfully manage drone traffic in the lower level of the airspace. The system is primarily being developed for small-sized drones (i.e., drones with weight up to 55lb) that will fly 400 ft. above the ground level. The UTM system is envisaged to have several subsystems that will work together to provide an end-to-end service. The UTM system will be connected to different data providers to accumulate real-time information on weather, airspace traffic, drone registration, and credentials of drone operators, among others.
As per analysis, the UAS traffic management (UTM) system market to grow at a significant CAGR of 17.13% on the basis of value during the forecast period from 2021 to 2031.
ASDReports.com Media contact: S. Koopman - Marketing and Communications
ASDReports.com / ASDMedia BV - Veemkade 356 - 1019HD Amsterdam - The Netherlands
P : +31(0)20 486 1286 - F : +31(0)20 486 0216 - E : stefan.koopman@asdreports.com

back to News