Friday 28 June 2019, Amsterdam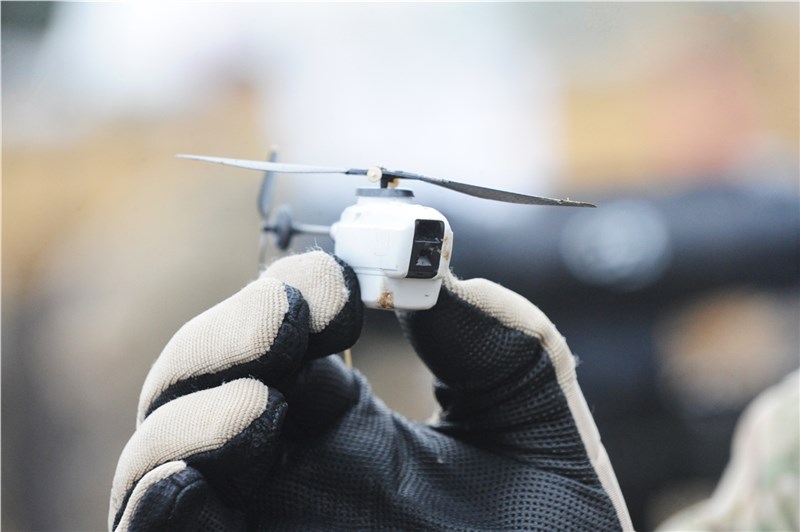 Drones have long been a mainstay in long-range reconnaissance and targeted assassinations, but the increasing sophistication of nano-UAV technologies has seen their usefulness extended to combat patrols. One of the most obvious areas on the battlefield where a machine like this can make a difference is in combat patrol. With living memory largely defining the patrol as a foray into territory held by insurgents who strike from behind cover, before melting away into the terrain, having the ability to fully perceive the combat space beforehand could make all the difference between a successful repulse of the enemy and calling in a medevac.
Nano UAV are gaining popularity with their increasing demand in several application areas such as search and rescue operations, product delivery and high altitude mapping among others. There are several advantages of using Nano UAV. The drones require less energy compared to large delivery vehicles. In addition, these drones can be easily controlled through a wireless remote controller. Furthermore, these drones can access hard to reach place and are being increasingly implemented in search and rescue missions and media coverage among other applications.
Moreover, the Nano UAV are being used by law enforcement agencies due to their enhanced capabilities of transmitting high resolution videos and images. In addition, these drones are also capable of providing real time surveillance data to their base stations. These factors are further aiding to the growing demand for Nano UAV during the forecast period. However, there are certain factors limiting the growth of the market. The use of Nano UAV has led to the rising concern for privacy. This in return has led to reforms in government regulation for using Nano UAV which is expected to hinder the growth of the market.
The report analyst commented
"The increasing trend for better video and image resolution capabilities of Nano UAV is expected to drive the market in future. Furthermore, the increasing technological innovation has resulted into the development of 4K video capable smartphones and televisions. This is in return is increasing the demand and expectation of consumers for drones with similar abilities. Companies like, YUNEEC and DJI are offering drones with HD video monitoring and 4K video recording capabilities. Moreover, the falling price of components is resulting into falling price of high resolution cameras with better video recording capability. In addition, the Nano UAV are being increasing used for product deliveries which requires constant video monitoring abilities and safe and timely delivery of the products. This factor is expected to push the market for Nano UAV in future."
Leading companies featured in the report who are developing Nano-UAV and its related products and services include AeroVironment, Inc., FLIR Systems, Inc., Parrot SA, Guangdong Syma Model Aircraft Industrial Co. Ltd., Mota Group, Inc., Horizon Hobby Llc, Shenzhen Hubsan Technology Co. Ltd., Guangdong Cheerson Hobby Technology Co. Ltd., Drona Aviation Pvt. Ltd., MICRODRONES, Drone Aviation Corp., Thales Group, and Elbit Systems Ltd.
ASDReports.com Media contact: S. Koopman - Marketing and Communications
ASDReports.com / ASDMedia BV - Veemkade 356 - 1019HD Amsterdam - The Netherlands
P : +31(0)20 486 1286 - F : +31(0)20 486 0216 - E : stefan.koopman@asdreports.com

back to News