Wednesday 4 January 2017, Amsterdam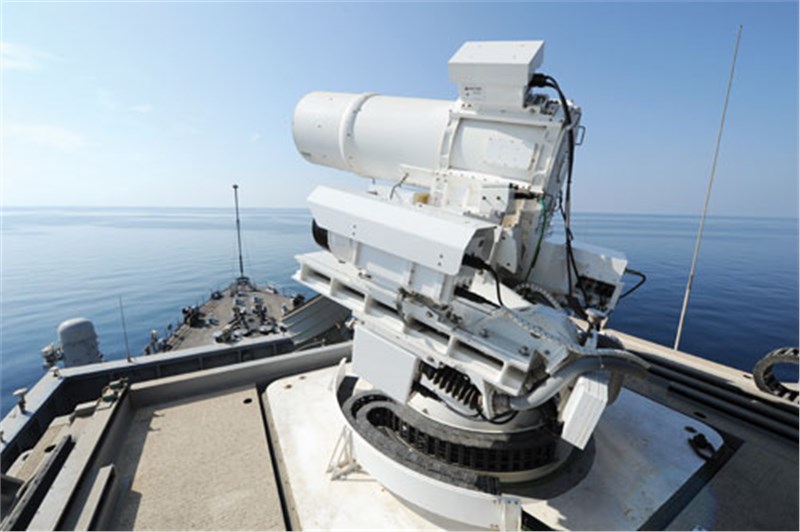 This 221 page, now available on ASDReports, Directed Energy Weapons (DEW) Market Report 2017-2027: Forecasts by Product Type (High Powered Microwave HPM, High Powered Laser HPL). Analysis of Defensive, Offensive, C-UAV & Non-Lethal Applications for Leading Defence & Civilian Companies With DEW Technologies High Energy Laser (HEL), Airborne Laser (ABL), Chemical Oxygen Iodine Laser (COIL), Free Electron Laser (FEL), Solid-State Laser (SSL), Tactical High Energy Laser (THEL), Laser Directed Energy Weapon (LDEW), Laser Weapon System (LaWS) report indicates that the DEW market is set to be worth $5.34bn in 2017 due to increasing security concerns and tightening defence budgets.
Sophie Hammond, Defence analyst and the author of the DEW market report commented that:
"Directed Energy Weapons for use by military and civilian agencies are a hot-button, emerging technology that has previously only existed in the realm of science fiction. However, long-term R&D programmes in established markets are bringing these products to fruition, with rising security tensions and tightening defence budgets driving investment."
The 221 page report contains 253 tables, charts and graphs that utilise visual representation in order to clarify trends and market projections within the DEW market. The key player provides a range of forecasts for the period 2017-2027, as well as for 2 submarket sectors: High Powered Microwave (HPM) DEW and High Powered Laser (HPL) DEW. The 2 submarket forecasts are revealed at the global level and also for each of the 8 leading national markets as well as the ROW.
In addition, these 8 leading national markets are analysed over the period 2017-2027, while the 'Rest of the World' market includes qualitative analysis of a further 2 national markets. The report also provides profiles of 13 leading companies operating within the market including Azimuth Corporation, BAE Systems plc, Battelle, The Boeing Company, General Atomics, General Dynamics Corporation, Kratos Defense & Security Solutions, Lockheed Martin Corporation, MBDA, Northrop Grumman Corporation, Rafael Advanced Defense Systems Ltd, Raytheon Company and Rheinmetall AG.
The report also provides a qualitative assessment of the market issues in the form of detailed SWOT and PEST analyses.
ASDReports.com Media contact: S. Koopman - Marketing and Communications
ASDReports.com / ASDMedia BV - Veemkade 356 - 1019HD Amsterdam - The Netherlands
P : +31(0)20 486 1286 - F : +31(0)20 486 0216 - E : stefan.koopman@asdreports.com

back to News