Friday 7 October 2016, Amsterdam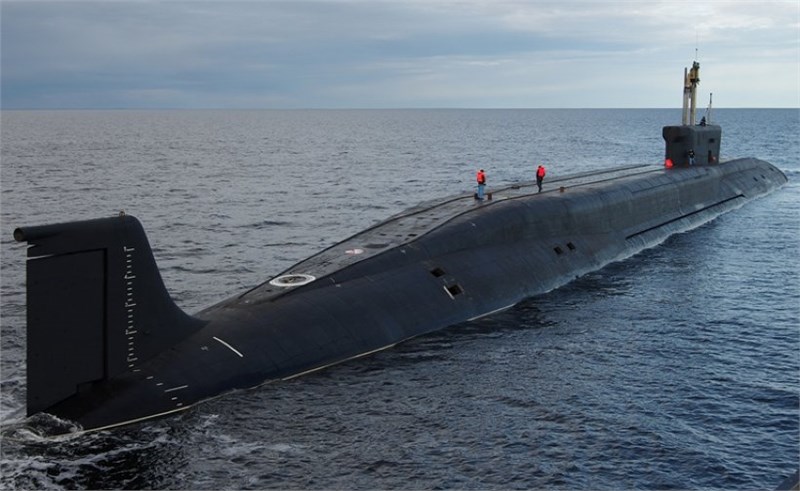 Global Military Submarine and MRO market to grow at a substantial rate
The global military submarine and related MRO market, valued at US$22.8 billion in 2016, is projected grow at a CAGR of 4.74%, to value
US$36.3 billion by 2026
. The cumulative market for global expenditure on military submarines will reach US$323.7 billion over the forecast period. The demand for submarines is expected to be driven by the need to replace aging submarines, and growing disputes over maritime borders and trade routes.
In terms of the procurement and building of submarines, the global market is expected at US$20 billion in 2016 and projected grow at a CAGR of 5.11% over the forecast period, to reach US$32.9 billion by 2026. At the same time, global expenditure on submarine MRO and upgrade programs is valued at US$2.8 billion in 2016 and expected to reach US$3.3 billion by 2026. Long development cycles, running into decades, and the huge costs involved in developing new submarines, propel various governments to undertake mid-life upgrades and MRO programs to keep the existing submarine fleet up-to-date with technological developments in the under-sea warfare.
In addition to having an important nuclear deterrent role, submarines are playing more crucial roles such as surveillance and reconnaissance, intelligence gathering, patrolling and securing the maritime borders, and trade routes. The growing importance of submarines in these roles is driving the demand for submarines and related MRO services in countries with substantial maritime borders, by compelling them to invest heavily in procurement, mid-life upgrades, and MRO program submarines.
SSN to attract the largest share of spending
The military submarines market is split into three segments: SSBN-Ballistic Missile Submarine, SSN-Nuclear Attack Submarine, and SSK-Diesel Electric Submarine. During the forecast period, SSN are expected to account for the largest share of spending, accounting for 38.3% of the overall global market. The major factor driving expenditure on the SSN segment is the increased ability of nuclear powered attack submarines to be at sea for longer missions without refueling, when compared to SSK submarines. Major investments in this category include the US's Virginia class, Chinese Type 093, 095, and 097, Russian Yasen class, the UK's Astute, and the French Barracuda, among others.
The SSK segment is projected to be the second largest segment over the forecast period, and is expected to account for a total share of 35.3% of the global market. Driven by large scale procurement programs in countries such as India, China, and Pakistan, the Asia Pacific region is expected to be the dominant market for SSK during the next decade. Europe and Latin America are projected to account for the second and third largest market in this segment, respectively.
SSBN is expected to garner the remaining share of 26.4% in the overall armored vehicle and MRO market during 2016-2026. Europe and North America are expected to be the highest spenders in this category accounting for a cumulative share of 79.8% the SSBN market, with a number of programs being formulated to procure and upgrade SSBNs. Asia Pacific accounts for the remaining 20.2%, with major SSBN procurement programs over the forecast period.
North America region to be the largest market for Submarines
The military submarine and related MRO market is expected to be led by North America with a share of 37% over the forecast period, closely followed by Asia Pacific with 32%, and Europe with 24%. The Latin American market for military submarines is expected to account for 4%, followed by the Middle East and African markets with a collective share of 3%.
North America represents the largest market, with total submarine spending valued at US$119.7 billion over the forecast period. The region will be largely driven by MRO and upgrade programs, in addition to fresh procurements. Asia Pacific, with a market of US$103.2 billion, is driven by China, India, Australia, and other fast growing nations.
Despite military budget cuts, Europe's share in the global submarine market is projected to increase from 24% in 2016 to 25% in 2026, due to various scheduled deployments. These include programs such as the Astute, Successor, Yasen, and Borei classes among others, some of which have been initiated in previous years.
The Latin America is a promising market for military submarines, propelled by the growing demand for SSKs for securing offshore oil reserves. Spending in the Middle Eastern and African regions is projected to remain relatively low over the next decade. However, ongoing programs in countries such as Israel, Saudi Arabia, South Africa, and Algeria are expected to fuel the growth of these regions over the forecast period.
Continued Investment in Technological Innovations to propel the demand
The next generations of submarines are being equipped with advanced capabilities such as AIP, sonar sensor technology, supercavitation technology, electro-optical sensors, and lasers. In order to remain concealed, the sound, heat, sonar reflections, and magnetic anomalies produced by submarines need to be minimized. In addition to this, submarines have an advanced communication system that is capable of integrating various inputs and providing real time information. To attain these capabilities, armed forces from all parts of the world are either modernizing their existing fleets or procuring new systems from global manufacturers.
The ship building industry is largely characterized by problems of project delays, cost overruns, and a lack of skilled labor. Projects such as India's Scorpene class submarine and Australia's Collins-class replacement have witnessed delays of more than four years. The delay is attributed to difficulties faced by the Indian manufacturer, Mazagon Docks (MDL), in procuring materials from foreign vendors and lower budget allocation by the Australian Ministry of Defence, for the respective program.
This report offers detailed analysis of the global Submarine market over the next ten years, and provides market size forecasts. Furthermore, it covers key technological and market trends in the industry, and analyzes factors influencing demand for Submarine. Additionally, the report also highlights challenges faced by industry participants. In particular, it provides an in-depth analysis of the following:
Overview:
snapshot of the Submarine market during 2016–2026, including highlights of the demand drivers, trends and challenges. It also provides a snapshot of the spending with respect to regions as well as segments
Market Dynamics: insights into the technological developments in the Submarine market and a detailed analysis of the changing preferences of governments around the world. It also analyzes changing industry structure trends and the challenges faced by the industry participants
Segment Analysis: Insights into the Submarine market from a segmental perspective and a detailed analysis of factors influencing the market for each sector
Regional Review: Insights into modernization patterns and budgetary allocation for top countries within a region
Regional Analysis: Insights into the Submarine market from a regional perspective and a detailed analysis of factors influencing the market for each region
Trend Analysis – Key Defense Market: analysis of the key markets in each region, providing an analysis of the Submarine segments expected to be in demand in each region
Key Program Analysis: details of the top programs in each segment expected to be executed during the forecast period
Competitive landscape analysis: analysis of competitive landscape of the global Submarine industry. It provides an overview of key defense companies, together with insights such as key alliances, strategic initiatives and a brief financial analysis