Tuesday 28 June 2016, Amsterdam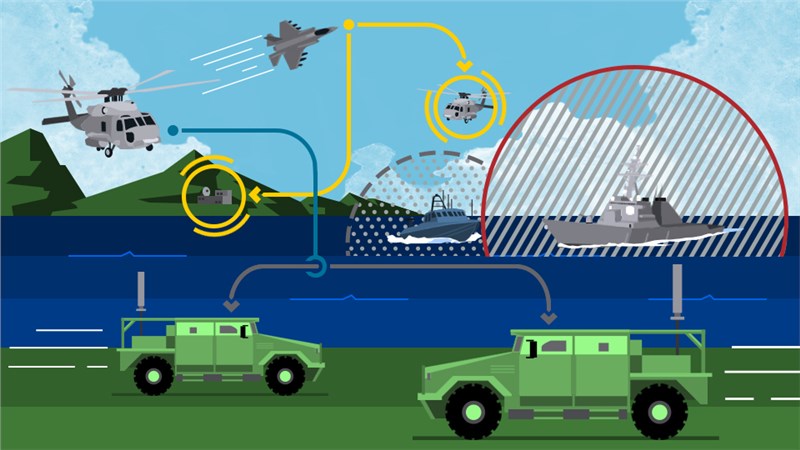 The report, now available on ASDReports, recognizes the following companies as the key players in the global electronic warfare market: BAE Systems, General Dynamics, Lockheed Martin, Northrop Grumman, and Raytheon.
Other Prominent Vendors in the market are: FishEye, Mercury Systems, Saab, Thales, and Ultra Electronics.
Commenting on the report, an analyst said: "A trend that will have a huge impact on the market is the adoption of OpenRFM architecture. Development of open systems architecture within technologies that support RF and microwave-based EW applications are in progress. This enables better interoperability, cost certainty, risk mitigation, affordability, and technological innovation, partly because of the advent and adoption of OpenVPX standard. RF and microwave technologies have been critical to defense applications for generations."
According to the report, a key growth driver is the need for EW in UAVs. The global demand for UAVs is on the rise because of their wide range of applications in the civil, commercial, and military market. UAVs are widely used for the execution of missions that were considered unsafe with manned aircraft. The use of unmanned EW eliminates the risk to the pilot's life, and its longer endurance time gives greater coverage comparable with that of manned aircraft. This suggests the probable increase in UAV services from 870 in 2009 to 3,100 by 2019.
Further, the report states that one challenge that could hamper market growth is the barriers to the adoption of new technology. The challenges that come with the introduction of new technology are the prohibitive cost, technology risk driven by certification requirements, and required expertise.
The study was conducted using an objective combination of primary and secondary information including inputs from key participants in the industry. The report contains a comprehensive market and vendor landscape in addition to a SWOT analysis of the key vendors.
ASDReports.com Media contact: S. Koopman - Marketing and Communications
ASDReports.com / ASDMedia BV - Veemkade 356 - 1019HD Amsterdam - The Netherlands
P : +31(0)20 486 1286 - F : +31(0)20 486 0216 - E : stefan.koopman@asdreports.com

back to News