Thursday 11 February 2016, Amsterdam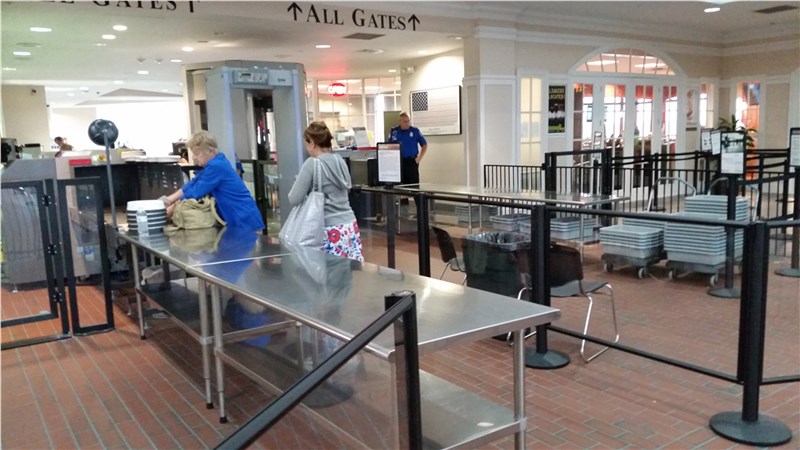 Airport security is critically important to commercial air transport in an environment in which threats are dynamic and continually change. In addition to changing security threats, the commercial air transport industry must also contend with forecast growth in air traffic levels, which are expected to impact upon the demand for security measures that are capable of providing required standards as well as processing increased capacity more efficiently.
The key player assesses that the airport security market will reach $9,336m in 2016.
Airport security is facing a paradigm shift where it is believed that the current 'one size fits all' approach is not suitable for the future. The air transport industry is looking to adopt a more risk-based approach in which more appropriate levels of airport security are applied on an individual basis. A risk-based approach is anticipated as being a suitable solution to enhance airport security in line with forecast growth in passenger numbers.
Smart technologies are being developed with the aim of enhancing the efficiency of airport security operations. Biometrics are anticipated to play an increasingly important role with more accurate identification of individuals, enhancing access control for both passengers and employees. Other technological innovations such as computed tomography (CT) are focusing on providing enhanced imaging to facilitate greater throughput by reducing the need for manual inspections and divestiture of items such as liquids and electronics.
International and domestic regulations are also helping to fuel the procurement of airport security technologies. New screening regulations from the European Civil Aviation Conference are driving the demand for CT-based technology in screening and inspection of baggage and cargo items. However, a range of obstacles remain, such as budget constraints and for some airport security applications, regulations do not specify the use of specific technologies resulting in variations in equipment between airport operators and the uptake of technology.
A rapid increase of passengers and new airports in emerging markets such as the Asia Pacific and Middle East have played a key role in driving investment in airport security infrastructure. Although there are obstacles such as budget constraints, the importance of airport security and the overall air transport sector, as well as the widespread impact that failings in security can have, means that the need for solutions will not go away. The aviation industry is very much aware of this and thus there is great interest in developing solutions that can accommodate both international regulations and the needs of individual airlines and airports.
ASDReports.com Media contact: S. Koopman - Marketing and Communications
ASDReports.com / ASDMedia BV - Veemkade 356 - 1019HD Amsterdam - The Netherlands
P : +31(0)20 486 1286 - F : +31(0)20 486 0216 - E : stefan.koopman@asdreports.com

back to News