Tuesday 8 September 2015, Amsterdam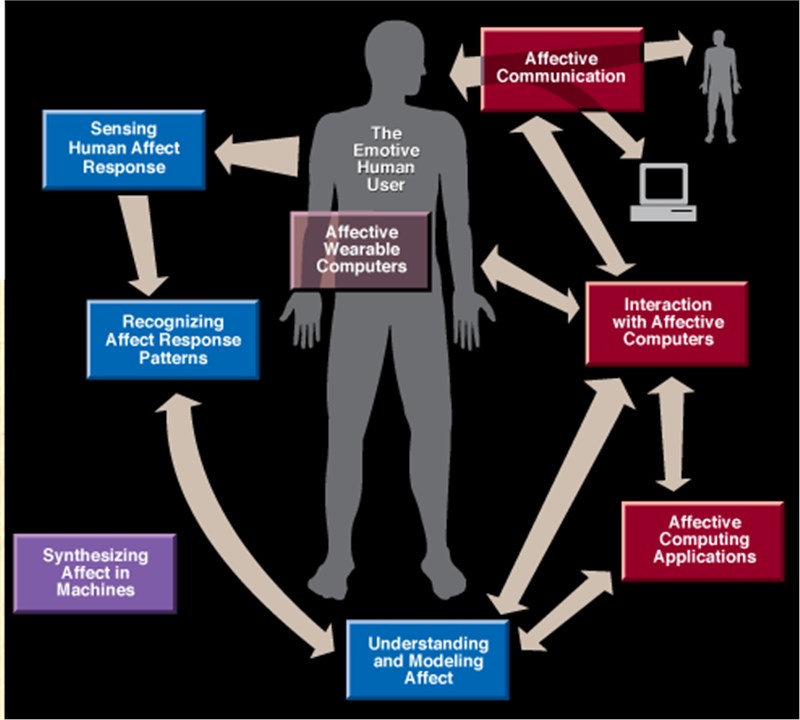 The report, now available on ASDReports, "Affective Computing Market by Technology (Touch-based & Touchless), Software (Speech, Gesture, & Facial Expression Recognition, and others), Hardware (Sensor, Camera, Storage Device & Processor), Vertical, & Region - Forecast to 2020", defines and segments the affective market into various sub-segments with an in-depth analysis and forecasting of revenues. The report also identifies the factors driving this market, various restraints, and opportunities impacting it along with the technology roadmap and adoption trends.
MarketsandMarkets broadly segments the affective computing market on the basis of technologies including – touch-based and touchless; by software, namely, speech recognition, gesture recognition, facial expression recognition, neural analysis, enterprise software and others; and by hardware components that comprise sensors, cameras, storage devices & processors, and others.
The affective computing technology also finds extensive applications in various verticals that have been covered in the study, including, academia and research, entertainment, government and defense, healthcare and lifesciences, IT and telecom, retail and e-commerce, hospitality, and other verticals such as banking, travel, security, energy & power, and consumer electronics. The study has also been segmented and analysed for the regions including – North America, Europe, Asia-Pacific, and rest of the world.
The affective computing market is witnessing rapid industry developments across the value chain. Software providers such as Affectiva (U.S.), PointGrab (Israel), Omek Interactive (Israel), SoftKinetic (Belgium), and Elliptic Labs (Israel) have witnessed huge investments which resulted into new product launches and formation of strategic alliances. The key technology providers such as PrimeSense (Israel), ESPROS (Switzerland), and PMD Technologies (Germany) have launched significant products such as depth sensors and the associated software. Semiconductor vendors and Original Equipment Manufacturers (OEMs) have also leveraged the technology to come up with commercial products. Moreover, during the last 2 years, a number of OEMs such as Samsung, Fujitsu, and Sony have launched gesture-enabled products in the market.
There are several factors that trigger the growth of the affective computing market. Some of them are rising demand for mapping human emotions especially by the marketing and advertising sector, increasing concerns for security, and growing need for applications for support during emergency situation. Microsoft Kinect was introduced by Microsoft (U.S.) in 2010; this initiated the gesture recognition market. The user experience was changed after the launch of Kinect. Verticals such as banking, defense, commercial security, and many more boosted the biometrics market. Currently, due to the increasing rate of cybercrimes and illegal trespassing, the biometric authentication market has gained pace in terms of growth.
MarketsandMarkets forecast the affective computing market to grow from USD 9.35 billion in 2015 to USD 42.51 billion in 2020. In terms of regions, Asia-Pacific, including Japan, is the fastest growing market, and is expected to be the largest contributor in the market.
ASDReports.com Media contact: S. Koopman - Marketing and Communications
ASDReports.com / ASDMedia BV - Veemkade 356 - 1019HD Amsterdam - The Netherlands
P : +31(0)20 486 1286 - F : +31(0)20 486 0216 - E : stefan.koopman@asdreports.com

back to News