Friday 28 August 2015, Amsterdam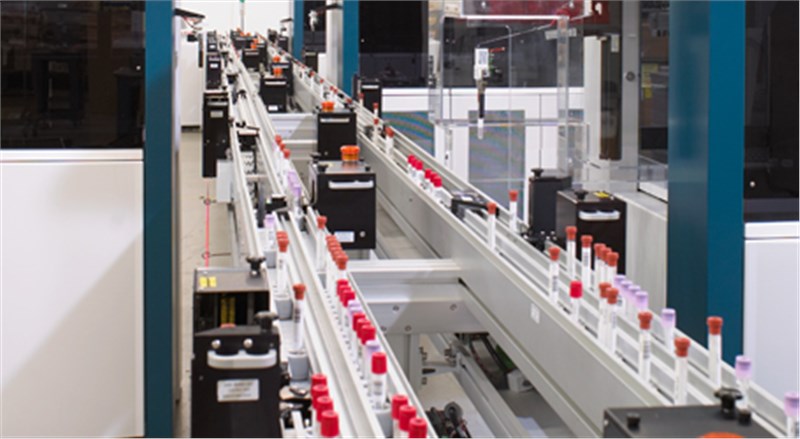 The report recognizes the following companies as the key players in the Global Laboratory Automation Market: Danaher, PerkinElmer, Tecan Group and Thermo Fisher
Other Prominent Vendors in the market are: Abbott Diagnostics, Agilent Technologies, Aurora Biomed, Becton, Dickinson and Co., bioM?rieux, Biotek Instruments, Brooks Automation, Cerner, Eppendorf, Hamilton Storage Technologies, LabVantage Solutions, Labware, Olympus, Qiagen, Roche Holding, Sartorius Stedim-Biotech, Siemens Healthcare, Sotax and Xtri
Commenting on the report, an analyst said: "The growing adoption of microfluidic chips or lab-on chips is one of the most significant engineering advances in recent years. Microfluidic chips are used in advanced biological research such as proteomics, genomics, and metabolic research. The global microfluidic chips market is growing because of their increased use in major laboratories worldwide. This is expected to drive the development of new laboratory automation systems over the next few years. This, in turn, should drive the growth of the global laboratory automation market during the forecast period."
According to the report, the drug discovery market should experience slow growth as many pharmaceutical companies have cut down their R&D spending. However, this should not have a significant effect on the automation market in drug discovery laboratories as the need to streamline drug discovery and research processes continues. Automation systems help in identifying different compounds using various combinations in minimal time. They reduce the compound rejection rate through high-throughput screening. Even by having some part of the laboratory process automated, companies can significantly cut down costs and time incurred in drug discovery research.
Further, the report states that reduction in R&D investment will reduce the establishment of new R&D facilities for drug discovery and innovation, thus negatively affecting the demand for automation systems.
The study was conducted using an objective combination of primary and secondary information including inputs from key participants in the industry. The report contains a comprehensive market and vendor landscape in addition to a SWOT analysis of the key vendors.
ASDReports.com Media contact: S. Koopman - Marketing and Communications
ASDReports.com / ASDMedia BV - Veemkade 356 - 1019HD Amsterdam - The Netherlands
P : +31(0)20 486 1286 - F : +31(0)20 486 0216 - E : stefan.koopman@asdreports.com

back to News