Friday 10 July 2015, Amsterdam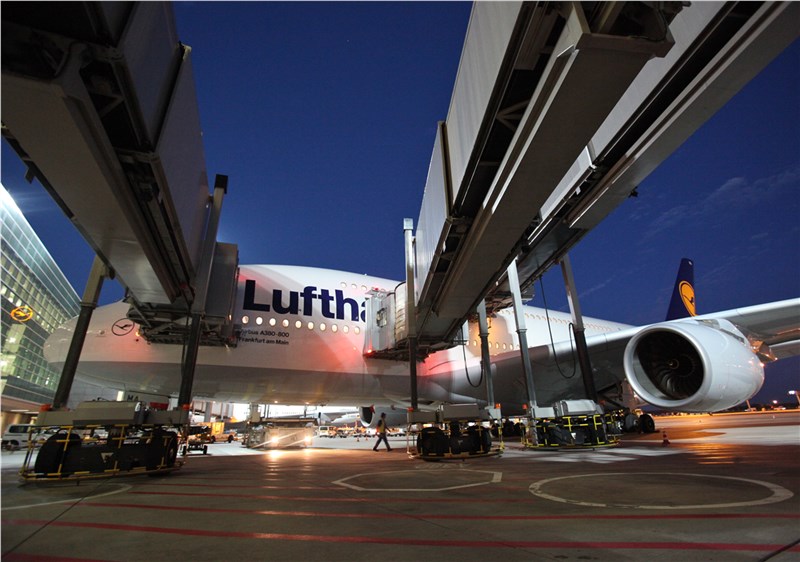 According to a new market research report, now available on ASDReports, "Passenger Boarding Bridge Market by Airport Type (Class A, Class B & Class C), by PBB Type (Apron Drive, Radial, Fixed Pedestal, Elevated "T", Standard Drive, Mobile (Telescopic), Noseloader, & Dual Boarding) & by Geography - Global Trends & Forecasts to 2014 - 2020", the Passenger Boarding Bridge market to reach $.42 Billion by 2020, registering a CAGR of 6.20%, the Asia-Pacific region to experience highest growth during the forecast period.
Air travel used to be an expensive affair, often used by high income earners, executive-class business professionals, and political leaders to travel to distant places. Only few players had been providing air transport facilities, as passenger traffic was comparatively lesser. Globalization is considered to be a major and the most important factor that has built and expanded the aviation industry as it stands today.
Increasing air travel demand and growing air passenger traffic is considered as a major aspect leading to the transformation of airports. Over the last few decades usage of automated passenger boarding bridges witnessed a drastic increase. The airport authorities made significant investments, in order to integrate automated PBBs which would help in reducing the aircraft turnaround time.
The global market for passenger boarding bridge has been bifurcated on the basis of Drive system (Hydraulic and Electro-Mechanical), By Structure (Glass Walled & Steel Walled), By Model (2 Tunnel & 3 Tunnel), and by Geography including major region and countries.
The global market for passenger boarding bridge is estimated to reach $417.079 million by 2020, registering a CAGR of 6.20%. Asia-Pacific is expected to register higher CAGR, led by China and the total market for passenger boarding bridges in this specific region is projected to increase from $91.795 million at CAGR of 8.4%. It is reported that large scale airport modernization and development program implemented by the concerned authorities in this specific region is the major factor that will drive the demand of passenger boarding bridges, furthermore fuelling the growth of PBB market.
In accordance to the market study, it is reported that Steel walled PBB segment accounts for a larger market share when compared to other glass walled segments in global market for passenger boarding bridges.
Major players in PBB market include JBT Aerotech (U.S.), MHI-TES (Japan), ThyssenKrupp Elevators (Germany), Adelte Group (Spain), CIMC Group (China), and FMT gate support systems AB (Sweden), Hubner Gmbh & Co (Germany), Airport Equipment Ltd (New Zealand), Burns & Mcdonell (U.S.), Shinmaywa Industries Ltd (Japan) Sovam A.S. (Italy).
ASDReports.com Media contact: S. Koopman - Marketing and Communications
ASDReports.com / ASDMedia BV - Veemkade 356 - 1019HD Amsterdam - The Netherlands
P : +31(0)20 486 1286 - F : +31(0)20 486 0216 - E : stefan.koopman@asdreports.com

back to News