Kazakhstan Defence and Security Report Q4 2013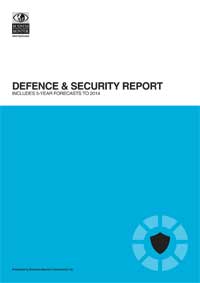 BMI's Kazakhstan And Central Asia Defence & Security Report for Q413 makes several key findings.

Firstly, despite the Soviet Union having dissolved two decades ago, the armed forces of the countries surveyed in this report continue to make use of ageing and obsolete military equipment. This can be seen by the large inventories of Cold War-era Soviet-supplied materiel that continues to furnish their inventories.

Secondly, despite the security challenges faced by these countries, notably in the form of 'blowback' from the civil war in nearby Afghanistan, local border disputes and domestic insurgencies, there are no major reequipment programmes being undertaken to address materiel shortcomings in any of the five countries surveyed in the report. Typically, all five states carry out piecemeal acquisitions of small quantities of military equipment; witness Kazakhstan's order for two C-295 turboprop freighters (with an option for a further six aircraft). This is arguably the largest combat aircraft acquisition programme in this region.
This report is part of BMI's country analyses series in multiple markets. If you buy multiple reports from this series you will receive below quantity discounts.
With the link below 'More reports' you will go to the overview page with all reports part of this series.
Quantity
Price per Report
2 reports
US$1,180.00
3 reports
US$1,120.00
4 reports
US$1,060.00
5 reports
US$1,005.00
6 reports
US$945.00
7-20 reports
US$885.00
21-100 reports
US$770.00
More reports with this discount.
* - discounts are calculated in your cart