Identity and Access Management (IAM) Market ((On Premise, Cloud IAM), By Components (Provisioning, Directories, SSO, Advanced Authentication, Password Management, Audit, Compliance & Governance)) - Global Advancements, Forecast & Analysis (2013–2018)
Published: Aug 2013 - Pages: 245 - Report code: ASDR-73912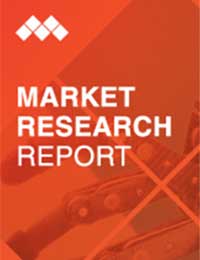 Organizations are transitioning from traditional Identity (ID) management to cloud ID management, as the need for affordable and manageable identity management solutions and popularity of cloud models are increasing. Traditionally, most of the companies have on-premise Identity and Access Management (IAM) solutions, but with an increasing trust in cloud-based services, the market for IAM across small-, medium-, and large-sized companies in the form of hybrid model is expected to increase in the near future.
The major players in IAM space include CA Technologies, Oracle, IBM, Microsoft, Intel, SailPoint, Amazon Web Services, okta, etc. These players provide innovative IAM solutions in the form of individual components as well as suites, which get delivered via on-premise or via cloud. The report on IAM software market provides in-depth analysis of the global adoption trends, future growth potential, and key issues and opportunities in the considered market.
The report also includes estimated market sizes and forecasts of primary markets such as cyber security market, cloud market, Software-as–a-Service (SaaS) market, Mobile Identity and Access Management (MIAM) market, enterprise mobility and Bring Your Own Device (BYOD) market, cloud services brokerage market, Mobile Device Management (MDM) market, IAM professional services market, and privileged user management market. Furthermore, it provides a comprehensive business case analysis along with the information on major market drivers, restraints, opportunities, challenges, and key issues in IAM market.
We have segmented the global IAM market by components, services and regions given below:

On the basis of deployment types:
Cloud IAM
On-premise
Hybrid
On the basis of components:
We have divided the IAM software market into the components mentioned below. Revenues from each individual technology have been calculated and revenues from the product available as suite are divided as per appropriate proportions and added into the following component segments without any overlaps.
Provisioning
Directory technologies
Directories/Storage
Meta directories/Synchronization
Virtual directories/Virtualization
Single Sign-On (SSO)
Enterprise SSO
Web SSO and federation
Password management
Self-service password reset
Password management for privileged users
Advanced authentication
Audit, compliance and governance
On the basis of verticals:
Banking, Financial Services and Insurance (BFSI)
Telecommunication and Information Technology (IT)
Energy, oil and gas
Public sector and utilities
Manufacturing
Education
Healthcare and life sciences
Retail and wholesale distribution
Others
On the basis of organization size:
Small sized businesses (1 to 199 employees)
Medium sized businesses (200 to 9,999 employees)
Enterprises (above 10,000 employees)
North America (NA)
Europe (EU)
Middle East Africa (MEA)
Asia Pacific (APAC)and Japan
Latin America (LA)