Email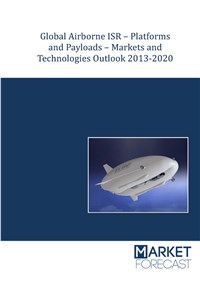 Airborne ISR (Intelligence, Surveillance, and Reconnaissance) is a vibrant, expanding market that is experiencing a major shift.
This new multi-scenario report analyzes and forecasts the evolution of airborne ISR platforms and sensors, including both free flying (fixed/rotary wing and lighter-than-air) and tethered (aerostats).
This knowledge prepares the reader for the growing integration of network technology into the aerospace industry, offering the insight and analysis required to take advantage of that market expansion.
The report includes market and technology forecasts by:
Markets:
Defense Market Sector
Civil Market Sector
Commercial Market Sector
Technologies:
Platforms – manned and unmanned, either autonomous or remotely-operated, or optionally manned; used for strategic (wide area), tactical (small region), or local (spot) coverage
Payloads – EO/IR/multispectral, surveillance radars (GMTI/MMW/SAR/AEW), and signals receivers
Regions:
North America
Europe
Asia
Rest of the World
Who will Benefit Most?
Vendors, Service Providers & Business Developers
Aviation Professionals (both government and commercial)
Policy Makers, Budget Planners and Political Leaders
Purchase this report
Unfortunately this market research is not available anymore, please use the links below to find related reports.