Email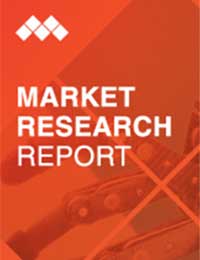 Motion sensors are all around us, the most common application of motion sensor is the automatic doors that we come across when we walks into a grocery store. Since mid-1800s, motion sensors have been used globally. In the 1900s, astronomers used infrared light to detect the movement of planets and stars, but back then this was its only use. The discovery of radar led to modern day motion sensing devices. Samuel Bagno used the principles of radar detection to produce the ultrasonic motion alarm.

In ancient times, farmers used to gauge the movement of stars and decided when to plant crops and harvest them. The first motion sensor system radar was pioneered by Heinrich Hertz. According to the properties of waves, Hertz found that waves could bounce off of objects and had different speeds.

The World War II gave a perfect platform for the development of motion sensors technology. Decades of study regarding the properties of waves facilitated detection of air and naval vessels. In 1940s, radar technology was adequately advanced such that the military could identify attacks in advance and guided their aircrafts. The ubiquitous utilization of radar would lead to the other uses of motion detectors after the war. The report describes the various technical advantages and insights provided by motion sensor products.

The Global Motion Sensors Market report is segmented with sectors like Product, Technology, and Applications. Motion Sensors technology market forecasts are provided for each region for the period from 2011 to 2016.

Motion Sensors is an additional upcoming accessibility option combined with products. It can be seen as a replacement for the traditional mems sensors. Motion Sensors technology is in a great demand with motion sensors enabled products like Smartphones & tablets, and they have the big share in market. Consumer electronic products are the ones that contribute maximum to the motion sensors market.

Different technologies are specifically used for different applications based on the features and performance of motion sensing technologies. The market is now on the rise due to increase in the use of motion sensor enabled smart phones, tablets, medical equipments, military & aerospace devices, and industrial machineries.

North America and Europe are reaching the maturity stage whereas APAC and ROW both are considered as a high growth markets. In 2010, APAC accounted for about 38.7% of the global sales and is expected to grow at a CAGR of 22.1% from 2011 to 2016. North America is contributing only $494.5 million, it is expected to grow at a CAGR of 20.3% from year 2011 to 2016.

The report deals with the market trends in Motion Sensors and the growth associated to it. It also deals with the various factors which drives and restrains the market in the next five years.

Motion Sensors market in 2010 was about $1.6 billion and is expected to grow to about 4.8 billion USD by the year 2016. It is expected to have a healthy CAGR of 21.8%.


Scope of the Report

This research report categorizes the Motion Sensors Market on the basis of Products, Technology, application and geography. Forecasting revenues and analyzing trends in the Motion Sensors market.


On the basis of Technology market

The technology market is segmented into five types of technologies, which are discussed in the report; namely the passive infrared sensors, ultrasonic sensor, microwave sensor, tomographic sensor, and dual – technology sensor.


On the basis of Product market

The product market is segmented into four broad categories; namely MEMS accelerometer, MEMS gyroscopes, digital compass, and combos sensor.


On the basis of Application market

The application market is categorized into four major areas namely consumer electronics, automotive, industrial & healthcare/medical, and aerospace & defense.


On the basis of Geography

North America, Europe, Asia-Pacific and ROW are covered in the report.
North America is consist of U.S, Canada and Mexico
Europe is consisting of UK, Germany, France, Italy and all other European market.
Asia-Pacific is consist of China, India, Japan and others
ROW is segmented into Africa, Middle East and others

Each section will provide market data, market drivers, trends and opportunities, key players, and competitive outlook. This report will also provide market tables for covering the sub-segments and micro-markets. In addition, the report also provides more than 20 company profiles covering all the sub-segments.


What makes our reports unique?
We provide the longest market segmentation by industry- not many reports provide such market breakdown.
We provide 10% customization. Normally it is seen that clients do not find specific market intelligence that they are looking for. Our customization will ensure that they necessarily get the market intelligence they are looking for and we get a loyal customer.
We conduct detailed market positioning, product positioning and competitive positioning. Entry strategies, gaps and opportunities are identified for all the stakeholders.
Comprehensive market analysis is carried out for the following sectors:

Pharmaceuticals, Medical Devices, Biotechnology, Semiconductor and Electronics, Energy and Power Supplies, Food and Beverages, Chemicals, Advanced Materials, Industrial Automation, and Telecom and IT. We also analyze retailers and super-retailers, technology providers, and research and development (R&D) companies.
Key questions answered
Which are the high-growth segments/cash cows and how is the market segmented in terms of applications and materials?
What are market estimates and forecasts; which markets are doing well and which are not?
Where are the gaps and opportunities; what is driving the market?
Which are the key playing fields? Which are the winning edge imperatives?
How is the competitive outlook; who are the main players in each of the segments; what are the key selling products; what are their strategic directives, operational strengths and product pipelines? Who is doing what?


Powerful Research and analysis

The analysts working with MarketsandMarkets come from renowned publishers and market research firms, globally, adding their expertise and domain understanding. We get the facts from over 22,000 news and information sources, a huge database of key industry participants and draw on our relationships with more than 900 market research companies across the world. We, at MarketsandMarkets, are inspired to help our clients grow by providing qualitative business insights with our huge market intelligence repository.