| Published | Pages | Publisher | Report code |
| --- | --- | --- | --- |
| Oct 2011 | 187 | GlobalData | ASDR-24522 |

Email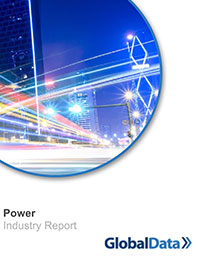 This report gives detailed information on the global Uninterruptible Power Supply (UPS) market, both by product type and technology. Revenue breakdown by product type, technology and pricing analysis are provided both at the country and regional level. Distribution channel analysis and regulations along with market share analysis are provided. Similar information is provided at country level also. Drivers, restraints, challenges and revenue forecast for the global and regional (North America, Asia Pacific and Europe) UPS market are also discussed. The report also covers top manufacturers and gives comparative analysis on the basis of product, global presence, mergers and acquisitions and so on.
Scope
Data on the revenue generated from both static and rotary UPS globally and also for the leading countries of the world.
Data on the revenue generated for key voltage ratings, globally and also for the leading countries of the world like the US, India, China, Australia, Germany, Italy, France and the UK
Policy and regulatory framework governing the market.
Detailed analysis of top market participants, including market share analysis.
Data sourced from proprietary databases and primary interviews with key participants across the value chain.
Reasons to buy
Facilitate decision-making based on strong historic and forecast data for the UPS
Develop strategies based on the latest pricing trends.
Develop strategies based on the latest regulatory events.
Position yourself to gain the maximum advantage in the UPS industry's growth potential.
Identify key partners and business development avenues.
Respond to your competitors' business structure, strategy and prospects.

Purchase this report
Unfortunately this market research is not available anymore, please use the links below to find related reports.