The Global Military Satellites Market 2015-2025 - Industry Trends, Recent Developments and Challenges: Market Profile
Published: Jul 2015 - Pages: 14 - Report code: ASDR-210095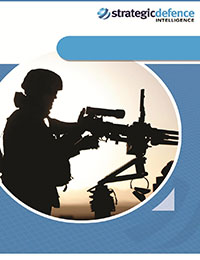 Summary
This report offers readers insights into technological developments in the Military Satellites market, as well as detailed analysis of the changing preferences of military forces around the world. It also identifies the current trends in the changing industry structure and the challenges faced by industry participants.

Key Findings
Technological Developments in the global Military Satellites include:

The growing global demand for military satellites in the successful implementation of net-centric warfare.

Reasons To Buy
"The Global Military Satellites Market 2015-2025 - Industry Trends, Recent Developments and Challenges: Market Profile" allows you to:
Perform an extensive analysis on the emerging technological and market trends in the Military Satellites sector.
Gain insight into the latest developments in the global Military Satellites market including technological trends and key challenges.
Unfortunately this market research is not available anymore, please use the links below to find related reports.