Papua New Guinea Oil and Gas Report Q2 2015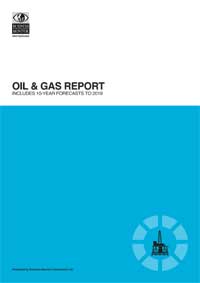 The Report's View: ExxonMobil has been granted a production licence at the P'nyang field enabling it to potentially move forward with an expansion of the PNG LNG facility . The government continues to promote new LNG projects. With Total due to complete appraisal of the Elk/Antelope prospect by Q315, a new LNG project concept could materialise by the end of the year.

The main trends and developments we highlight for Papua New Guinea's oil and gas sector are:
In January 2015, ExxonMobil was granted a petroleum development licence for the P'nyang field, supporting our view that it will be used for an expansion of the PNG LNG project.
Total continues with its appraisal work on the Elk/Antelope fields with the sixth well due to be spud in Q215. An extended flow test will follow and potentially a FID in 2016.
InterOil is continuing its eight well drilling programme after discoveries at Raptor and Bobcat in 2014. The company ordered further survey of PPL474 and 476 on its quest to shore up resources for an LNG facility.
In January 2015, Horizon Oil deemed drilling at its Nama-1 well non-commercial.
ExxonMobil's PNG LNG facility shipped its first cargo from train 1 to TEPCO in Japan on May 25. The project is now running at full capacity and has been able to begin term contracts ahead of schedule.
This report is part of BMI's country analyses series in multiple markets. If you buy multiple reports from this series you will receive below quantity discounts.
With the link below 'More reports' you will go to the overview page with all reports part of this series.
Quantity
Price per Report
2 reports
US$1,180.00
3 reports
US$1,120.00
4 reports
US$1,060.00
5 reports
US$1,005.00
6 reports
US$945.00
7-20 reports
US$885.00
21-100 reports
US$770.00
More reports with this discount.
* - discounts are calculated in your cart